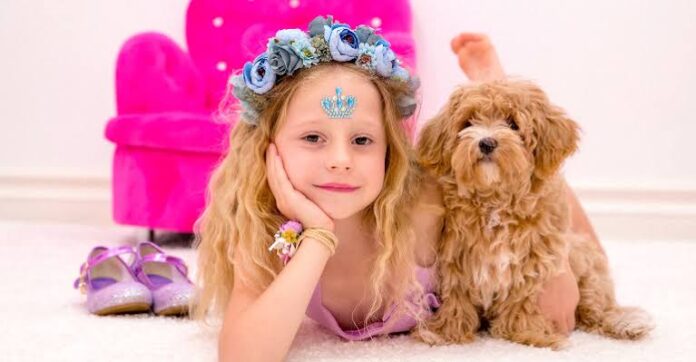 Anastasia Radzinskaya, also known as Nastya, is a 7-year-old YouTuber who gained $28 million in 2021. Born with cerebral palsy, her parents documented her speech learning development that won the hearts of millions of followers around the world. Not only is Radzinskaya the highest-paid female YouTuber on the list—she's the only female YouTuber on the list.
Read more: Google Shuts Down YouTube Originals
The highest-paid female YouTuber launched a clothing and NFT line
As reported by the business magazine, the highest-paid female YouTuber, Nastya sold the rights to her old YouTube videos (while retaining rights to new content) to Spotter last year for cash upfront. Nastya also introduced a merchandise line and NFT collection. The celebrity child has remained in the top ten list, falling to number seven in 2020 before climbing back to number one.
Read more: YouTube Will Start Demonetizing Low-quality Kids Videos From Next Month
Nastya had her biggest hit in 2018 when she released a video of her trip to the petting zoo with her father, Yuri. A year later, she boasted 107 million subscribers across seven channels and debuted at number three on the Forbes Top-Earning YouTube Stars 2019 ranking. A major chunk of the income was collected from advertisements, sponsored content, merchandise sales, tours, etc. Nastya's videos are colourful, expressive and don't feature much-advanced language, making them perfect for her global audience of tots.
Top 10 Child YouTubers who are rocking the cyberspace
The definition of trending has changed over time from a fashionable dress to popularity and the young generation seems to be highly invested in it. Here is a list of popular Child YouTubers who are internationally famous for their innovation and creative content:
Ryan Kaji
Anastasia Radzinskaya (Nastya)
Evan Breeze
Mila Stauffer and Emma Stauffer
Everleigh Rose
Quincy Faye and Laurice
Jillian and Addie
Brianna
Hulyan and Maya
Hailey
Source: Mashable