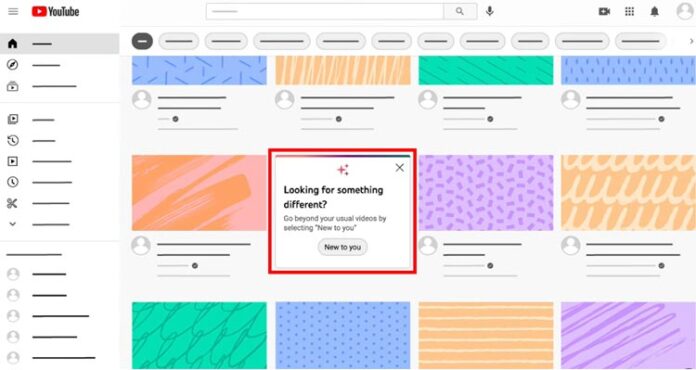 The video streaming platform, YouTube rolls out the New to you tab to help users discover new creators and content beyond the recommended videos they usually see. YouTube's New to you tab will be available on the YouTube homepage across mobile, desktop, and TV devices.
Read more: YouTube Announces Several New Audio Features to Upgrade Video Accessibility
YouTube's New to you tab will align with your viewing preference
Apart from the recommended videos section, YouTube's New to you tab goes a step further, as it tries to strike a balance between content it thinks users might be interested in, along with content that is a bit different than what they'd typically watch. YouTube states in a blog post; "You've told us that you want to see new creators and new videos after you've caught up on your recommendations, so we hope this new option keeps things fresh, while also helping creators connect with new audiences."
The purpose of the new to you tab is to go beyond the Explore listings, which focuses on specific verticals, like gaming, beautify, and trending. The new feature is more of a personalized view that will be based on your watching history. Since it's a personalized feature it might not be available every time upon refreshing.
Broadening the fan base
YouTube's New to you tab aims to expand the reach of content creators by approaching the target audience, which means that content creators can reach those who would be most interested in their content but would not have discovered it otherwise. YouTube's New to you tab is more like TikTok's personalized 'For You' page, which displays videos according to the viewer's preference. Users have to sign to YouTube in order to view the new for you tab, which can be accessed after refreshing the homepage.
Source: Tech Crunch