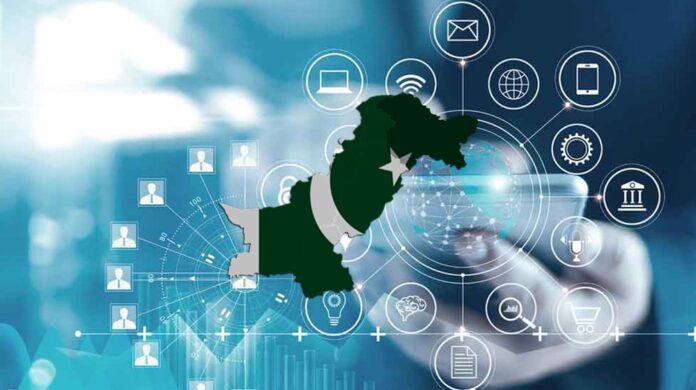 Pakistan's information technology exports have reported a 42 percent increase on a year-on-year basis in the first quarter of the current fiscal year. Following this 42 percent increase, the profits of Pakistan's IT exports and IT-enabled service reached $635 million from July to September this year against last year's $445m.
We Will Cross Pakistan's IT Exports Target for FY 2021-22
Moreover, in a statement released by the Adviser on Commerce, Razak Dawood congratulated the stakeholders included in this division for their struggles and commitment. He further stated that by witnessing how the IT division is expanding, "I am optimistic that we will cross Pakistan's IT exports target for FY of 2021-22".
Read more: IT-related exports will surge to USD 5 billion by 2023, PM was informed
Furthermore, Razak Dawood stated that the government has granted several incentives in taxes and procedures in the budget 2021-22 to encourage Pakistan's IT exports. Earlier on Monday, Federal Minister for Information Technology (IT) and Telecom had announced that the country posted $2.1 billion exports of IT services in the last Fiscal Year (FY21), considerably more against $1.4 billion reported in the previous year.
In addition to this, Pakistan's IT exports in FY21 recorded a growth of 47.4 percent compared to the figures recorded in the previous year. Meanwhile, he also shared that in 2021 alone "some PKR18 billion have been earmarked for the connectivity-related projects".
Pakistani Startups Have Raised USD 305 Million Funding 
Earlier this month, Razak had announced a 27.4 percent rise in Pakistan's IT exports during September while the country's startups also raised a record USD 305 million in the first nine months of 2021.
Sharing both the developments on his Twitter handle, he said that they received provisional numbers for export of goods and it has grown by 27.4 percent in September 2021 to US$2.41 billion as compared to US$ 1.89 billion in the same month during 2020.
Source: Dawn