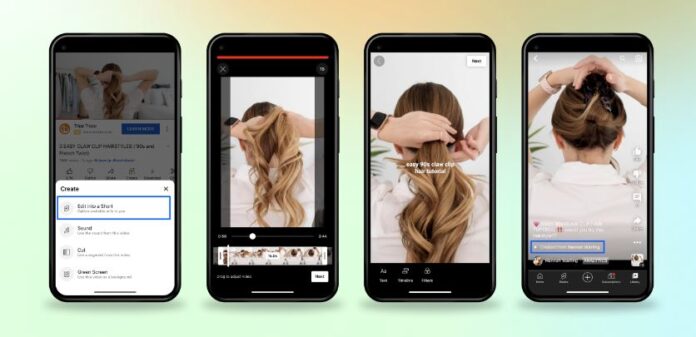 Google-owned YouTube is now launching a new creator tool that allows YouTube Creators to turn existing longer videos on YouTube into Shorts. The update, now available on YouTube's mobile app, allows YouTube Creators to easily select a segment of any video they've uploaded previously, then publish that clip as YouTube Shorts content. The company was already converting users' uploaded vertical videos under 60 seconds as Shorts videos, even if the content had been originally uploaded as a standard YouTube video. 
YouTube Creators Can Now Actively Build Shorts Library Even Further by Clipping Longer Videos 
Now YouTube is expecting creators will more actively help build out the Shorts library even further with the launch of this new tool that allows them to clip interesting bits from their longer videos. Moreover, recently, YouTube announced that any public YouTube video could be "remixed" into YouTube Shorts unless creators opted out. The updated mobile app allows creators to select a part of their video up to 60 seconds in length and turn longer videos into Shorts content using the same editing tools they're familiar with inside the app, explains the company. 
Users Can Shoot Additional Videos and Add Them to Their Shorts Content 
If their selection is less than 60 seconds long, they can then shoot additional videos using the Shorts camera or they can add gallery videos to complete their 60-second Shorts content. The new Shorts creation feature is rolling out starting today on YouTube's mobile app for both iOS and Android devices, the company says.
"We want to empower creators to easily take a moment from one of their VODs [videos-on-demand], bring it into our tools and easily edit it into an engaging Short for their viewers," said YouTube Shorts creation product lead Vadim Lavrusik in a statement. "To use this feature, all creators need to do is to navigate to their channel and choose a video that they'd like to Edit into a Short," explained Lavrusik. 
Read more: Google Meet Will Now Allow Users to Live Stream Their Meetings on YouTube