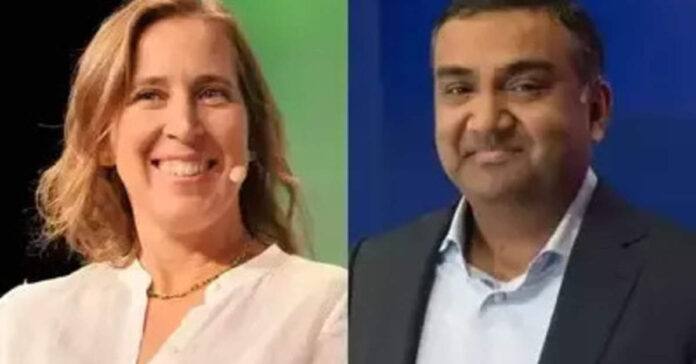 One of the first few Google employees and YouTube CEO, Susan Wojcicki, has stepped down from the position after serving at Google for 25 years. Neal Mohan, an Indian American who is all set to become the next Chief Executive Officer (CEO) of YouTube, who is excited to continue this awesome and important mission. Taking to Twitter, Mohan said, "Thank you, Susan Wojcicki. It's been amazing to work with you over the years. You've built YouTube into an extraordinary home for creators and viewers. I'm excited to continue this awesome and important mission. Looking forward to what lies ahead…"
Thank you, @SusanWojcicki. It's been amazing to work with you over the years. You've built YouTube into an extraordinary home for creators and viewers. I'm excited to continue this awesome and important mission. Looking forward to what lies ahead… https://t.co/Rg5jXv1NGb

— Neal Mohan (@nealmohan) February 16, 2023
Who is the New YouTube CEO
Neal Mohan started his career in Accenture following which he joined DoubleClick, which was acquired by Google in 2007. Before joining YouTube, Mohan was the Senior Vice President (SVP) of Display and Video Ads at Google and has also worked alongside Susan. Mohan has played a role in overseeing and launching YouTube's other biggest products since he became chief product officer in 2015.
While announcing her successor, Susan said; "When I joined YouTube nine years ago, one of my first priorities was bringing in an incredible leadership team. Neal Mohan was one of those leaders, and he'll be the SVP and new head of YouTube. I've spent nearly 15 years of my career working with Neal, first when he came over to Google with the DoubleClick acquisition in 2007 and as his role grew to become SVP of Display and Video Ads." "Mohan has a wonderful sense for our product, our business, our creator and user communities, and our employees. Neal will be a terrific leader for YouTube," she noted.
About Susan Wojcicki's Inspiring Career
Wojcicki joined Google in 1999 and oversaw the design and build of Google's advertising and analytics products for 14 years. During her time at YouTube, she oversaw the company's rapid expansion to become the largest video platform in the world. As per the company's stats, YouTube now has more than 2.5 billion monthly active users, and more than 500 hours of content are uploaded to the platform every minute.
Also read: Netflix Co-Founder Reed Hastings Steps Down As Co-CEO