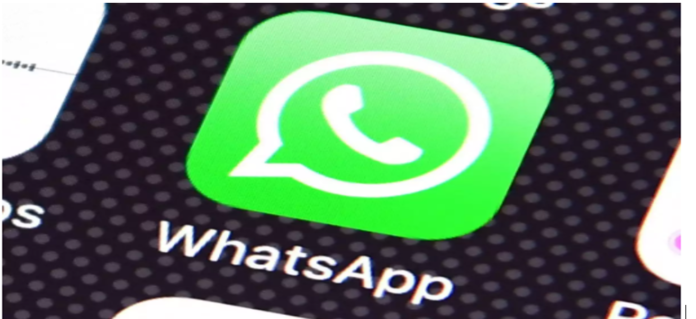 WhatsApp is in the works with multiple new features, and one of the latest features of the app will now allow users to send photos and videos that can only be viewed once. The user can also check if the receiver has viewed the media, according to WABetainfo.
Moreover, this new feature will be accessible in a future update on WhatsApp for Android, iOS, and Web/Desktop. The report issued by WABetainfo also informs that once the text with media is viewed, it will disappear from the chat, this will allow the users to save up on space on their devices.
Read more: Facebook to add Shops to WhatsApp and Facebook Marketplace
WhatsApp will release a feature that allows you to send photos and videos that can only be viewed once. You can also verify if the recipient has opened the media.
This feature will be available in a future update on #WhatsApp for Android, iOS and Web/Desktop.@WABetaInfo 💚 pic.twitter.com/y1dIBGcDiq

— WABetaInfo (@WABetaInfo) June 22, 2021
The launch date of this feature is not confirmed yet. However, it is expected to be released soon. Furthermore, the instant text and video messaging application recently proclaimed to launch another feature that will allow users to use the application on multiple devices without having an internet connection.
However, it has been informed that the multi-device feature will first appear on WhatsApp Web, desktop, and Portal clients ahead of its launch for users on Android and iPhone. The new feature will be rolled out for a selected group of people enabling the company to test it before launching it for the rest of the masses.
Read more: iOS version of WhatsApp to get a new 'Archived Chats' tab in an upcoming update
According to WABetaInfo, a sum of four extra devices along with one smartphone could be used at once through multi-device support. This suggests that users can connect up to five devices on WhatsApp concurrently. The latest update will further allow users to transfer their chat history between iOS and Android devices. Moreover, the company is working on few more exciting features for both Android and iOS.
As reported, WhatsApp is also assumed to be working on a feature that will enable a user to join missed group calls. In clearer terms, if a user is invited to join a group call but is unable to do so at the time, he/she will be provided the option to join later if the call has not yet concluded.
Source: Mashable