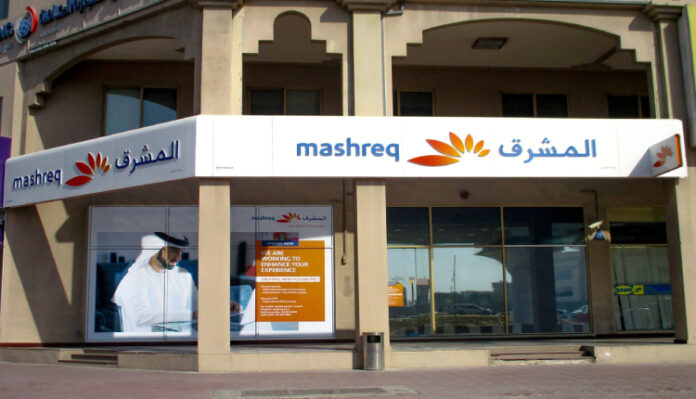 UAE's Mashreq, a prominent financial institution in the MENA region, has launched its digital banking operations in Pakistan. This milestone announcement highlights the organization's commitment to enhancing digitization and financial inclusion in dynamic, high-growth markets, heralding a new era of financial services in Pakistan.
UAE's Mashreq Successful Incorporation in Pakistan
Mashreq's entry into the Pakistani market is a mighty achievement, backed by its "successful incorporation." Following a notable visit by a senior delegation from Mashreq's executive committee and independent board members, including Syed Naseer Hassan and Rashid Khan, the bank is poised to make a notable impact on Pakistan's financial landscape. This development is a testament to the institution's strategic expansion initiatives and dedication to bolstering digital transformation and financial inclusion.
With an existing Center of Excellence (CoE) in Pakistan, Mashreq is well-equipped to deliver innovative product offerings. The incorporation of Mashreq's operations in Pakistan is projected to cultivate a mutually beneficial partnership, enhancing opportunities for consumers, businesses, and the overall economy.
Paving the Way for Digital Transformation
Fernando Morillo, Group Head of Retail Banking at Mashreq, expressed anticipation for collaboration with local stakeholders to drive the establishment of a robust digital ecosystem in Pakistan. Mashreq's advanced technological infrastructure, coupled with its digital-oriented approach, positions it to empower customers and address evolving needs within the market. The bank's primary focus areas include Small and Medium Enterprises (SMEs), digital payments, and financial inclusion. By leveraging its tech-ready infrastructure, Mashreq aims to provide seamless banking experiences, thereby contributing to Pakistan's vision of a digitally-led, financially inclusive economy.
As one of the oldest privately owned banks in the UAE and the Middle East, Mashreq's expansion is backed by a rich history and a diverse range of financial services. By entering the Pakistani market, the institution not only strengthens its regional presence but also adds momentum to the ongoing evolution of financial services in Pakistan. As Mashreq continues to establish itself as a digital banking pioneer, its initiatives in Pakistan will create positive ripple across the financial landscape.
Also read: Pakistan Introduces Digital Prize Bonds Offering Prizes Up to Rs.4 Million