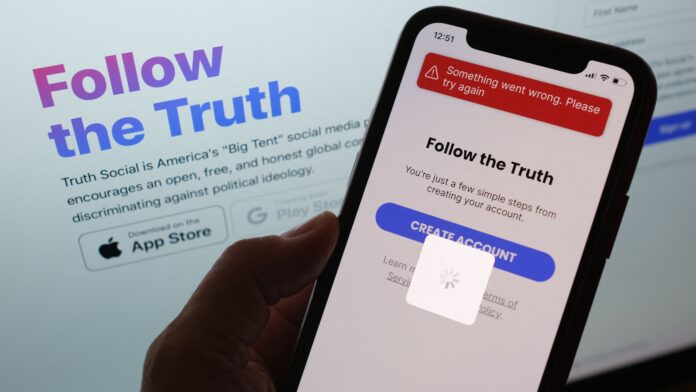 According to a new report from Reuters, two of the top executives resigned from positions, who were building former President – Donald Trump – platform, Truth Social. Chief technology officer Josh Adams and head of product development Billy Boozer both resigned from their roles less than a year after joining Truth Social's venture.
Truth Social's top executives resigned due to a rocky application launch
The launch of the Truth Social app on February 20th was met with technical difficulties, as users were unable to create accounts or were placed on long waitlists. Many of the app's key features, such as direct messaging, remain unavailable. The people familiar with the company told Reuters that Adams' and Boozer's exits could hinder Truth Social's efforts to compete in the digital market. One of the people said; "If Josh has left… all bets are off," adding that Adams was the brains behind Truth Social's venture.
According to data mobile analytics firm Sensor Tower, Truth Social has secured approximately 1.2 million downloads since launching, a number that puts it far behind mainstream platforms like Facebook and Twitter. The resignation of top executives of Truth Social will hinder its effort to compete with Twitter and other social media platforms as Adams and Boozer were key players in launching the app. As product chief, Boozer also played a major leadership role and managed the development, technology infrastructure, and design teams.
Truth Social is struggling to get off the ground
According to Truth Social's parent company's CEO, Devin Nunes claim, "Anyone would be able to get on Truth Social within the United States at any time," appears to have fallen flat. The app itself remains plagued by issues including a lengthy waitlist and lack of content. Trump himself has been notably silent on Truth Social, since his last "truth" in February encouraging his supporters to "Get Ready! Your favorite President will see you soon!" But he has not posted since. Compared to Twitter — where Trump had 88.3 million followers — the former president had just 835,000 followers on Truth Social as of early April.
Read more: Donald Trump's Truth Social Release is Delayed
Source: Reuters