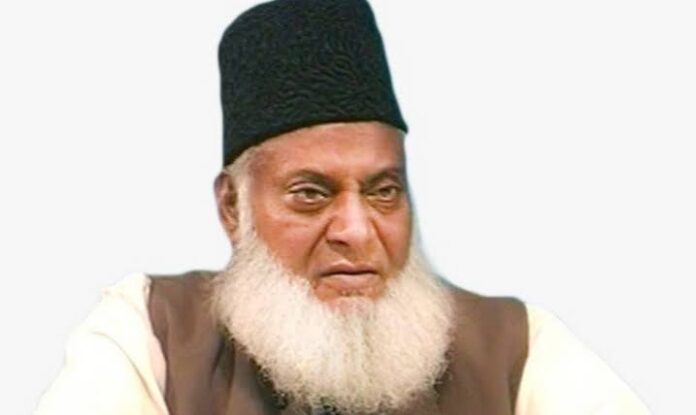 Israeli Jews are celebrating the news of the removal of Dr Israr Ahmed's official YouTube channel as one of the oldest Jews newspapers, The Jews Chronicles – claimed to have started the campaign that led to the removal of Dr Israr's channel. The channel of the renowned late Islamic scholar was operated by his son, Asif Hameed that around 3 million subscribers and over 370 million views.
Dr Israr Ahmed's Official YouTube channel was taken down due to anti-Semitic comments
YouTube took action after the weekly newspaper Jewish Chronicle published several reports on Dr Israr Ahmed and claimed that British Pakistani Malik Faisal Akram, who took the Texas Synagogue hostage, was inspired by lectures of Dr Israr Ahmed. In the latest reports, the Jewish Chronicle interviewed a Youtube whistleblower Khaled Hassan – a former content moderator for YouTube – who claimed that the video streaming giant ignored his requests when he flagged Dr Israr's content, which carried hate towards Jews
The former YouTube content moderator told the publication that he had repeatedly raised the issue of anti-Jews content on YouTube but his concerns were ignored. He added that Dr Israr's lectures carried comments, such as "Jew World Order" and described Jews as "cursed people" or "cursed race" who had conspired against Muslims for centuries and that they were followers of Satan, intent on destroying Islam.
Hostage incident at Texas synagogue
Malik Faisal Akram, a 44-year-old British citizen, took four people hostage at a Texas synagogue in a 10-hour standoff that ended in his death. The perpetrator of the crime was believed to be inspired by Dr Israr's lectures on YouTube. Mr Hassan said that Malik Faisal Akram, from Blackburn, UK, had watched clips on the site before he flew to Texas and took four hostages at Beth Israel synagogue on January 15th. Three of his terrorist friends this week admitted he had been radicalised by watching Pakistani preacher Israr Ahmed's online videos.
Read more: PM Imran Khan Writes an Open letter to Facebook CEO Urging to Ban Islamophobic Content
Source: Daily Mail UK