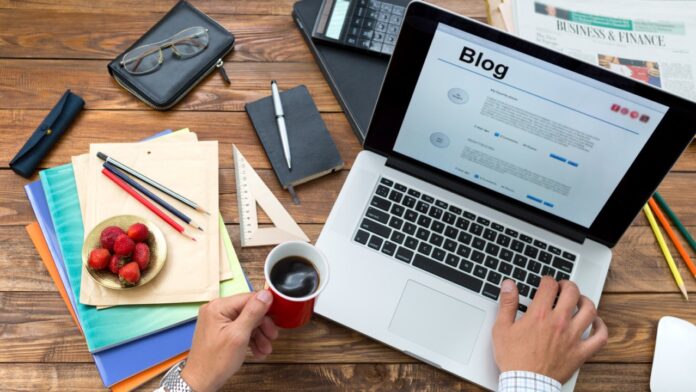 If you want to start your career as a blogger, you should stick to the tips discussed in this post. Blogging is not an easy job, so you can see many blogging websites fail over the past few years. This article has listed some of the most important tips that can help you create the perfect blog content even if you don't have prior experience. 
Blog content is very important for the survival of the site. So you have to make sure that it is interesting, informative and also entertaining for the readers. If you don't have great quality blog content, then there is no way that your blog will be successful no matter how well designed and well structured it is. 
So if you don't want to fail, you need to read the effective tips discussed below.
Proven tips that would help you create the perfect blog content 
For creating the best blog content, you have to consider some expert tips and suggestions that we have listed below.
Create interesting headings for your readers
Today the attention span of visitors coming on the web is less than a goldfish. This is why you need to unfold your sleeves and find some tricks and ways to engage them. The best way to make your blog content interesting and engaging is with the help of headlines. Compelling headings can help readers understand what kind of information they can find in the content. As humans, it is in our nature to judge a book by its cover, and in this case, the headlines are the cover of the article. Today, you can use an online headline generator and analyzer to get the best headlines that are best suited to the topic and relevant to the target audience's search interest. Make sure the headings are not copied from another source. You can check headings for plagiarism with an online plagiarism checker.
Create short passages – Break up the page
Quality and format of content go hand in hand. Either one is incomplete without the other. So if you are creating good quality content but not in the right format, people would never get interested in it. To win the attention of people, you need to make sure that your blog content looks beautiful. You can make the content look pretty by dividing it into smaller passages. Breaking the web page with small passages will give your site a symmetrical and well-organized look. Small passages can help the audience absorb information more quickly.
Use bullet points in your content 
Using bullet points in your content can also give it a beautiful look. Bullet points are important in blog content because they can express points in a very clear way. These points are considered as mini-headings that can give a summary of the blog post to the readers. Here you should know that you should never consider bullets as complete sentences. These are cluttered with information and not descriptions, so make your bullet points concise. People come on blogs, not for fun, so you have to make sure that you provide concise information. 
Always ensure that your blog content is unique
An important tip that you have to consider in blog writing is that your content should be 100% unique. There is a lot of competition in the blogging industry, which is major because it has become a revenue resource. The increase in competition has also resulted in a drastic increase in the cases of plagiarism. Today people are very much interested in unique content. So you have to ensure that your blog content is based on fresh information and doesn't have many similarities. You can ensure that your blog content is original with the help of a plagiarism checker. A plagiarism checker is an online utility that is capable of comparing your work for similarities and duplication errors. It scans your content to check for plagiarism and gives you a report in percentage. You can see the percentage of uniqueness and plagiarized content and also the sources from where the content was copied or matched. So after this plagiarism test you can easily make your content unique. You can rewrite the matched sentenced, rephrase them. If you don't have enough time to rewrite them, you can use an online paraphrasing tool to make your work done within seconds. So always check the quality and uniqueness of your content. 
Optimize your blog content for seo
When you are creating content for your blog, you have to make sure that it is focused on both the search engine and the target audience. If your content satisfies the search engine, it will simply reach a larger group of audience. You can easily optimize your blog content for the search engine by maintaining simplicity, uniqueness, stuffing the right keywords, and adjusting high authority backlinks in content. You can go through the search engine's guidelines and make sure that you write content according to their requirements. Today, you can use online SEO tools like plagiarism checker, keyword finders, etc., to optimize your blog content for the search engine. You can check seo score of your website by using an online seo checker. 
So, guys, these are some of the important tips that can help you create good quality blog content for your readers as well as for the search engines. By following these tips you can easily beat your competitors and win a higher position on the SERPs.