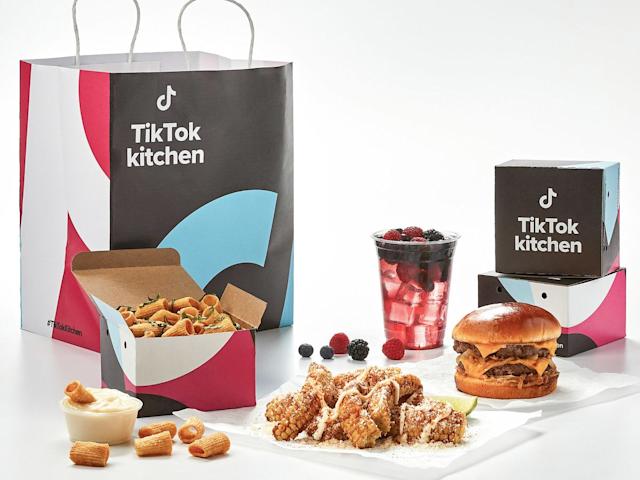 TikTok is launching a new service across the US that will turn its viral food into an actual meal that will be delivered to your doorstep. The social app is partnering with Virtual Dining Concepts and Grubhub to launch TikTok Kitchen –  delivery-only restaurants, at around 300 locations.
TikTok said in a statement; "Proceeds from TikTok Kitchen sales will go to both support the creators who inspired the menu item and to encourage and assist other creators to express themselves on the platform in keeping with TikTok's mission to inspire creativity and bring joy to its users."
TikTok Kitchen to start its services from March
The TikTok Kitchen will start serving its viral dishes from March and plans to open more than 1000 restaurants ltd by the end of March. TikTok confirmed to TechCrunch that creators will be receiving credit for TikTok Kitchen dishes within the menu and will be featured prominently throughout the partnership.
The initial menu will include top TikTok viral dishes like baked feta pasta, a smash burger, corn ribs, and pasta chips. The baked feta, in particular, gained popularity in 2021 as reported by Google it was the most-searched dish of the year. The menu of TikTok kitchen will be amended quarterly with new dishes that have started to go viral.
Read more: TikTok Launches New Updates to its Lineup of Camera and Editing Tools
The most viral food
TikTok is widely known for popular food trends and is home to many viral recipes that are often reshared on other social media platforms. Here are some of the viral food trends of 2021:
Baked feta pasta
Folded tortilla sandwich
Nature's Cereal
Pesto eggs
Corn ribs
Bell pepper sandwich
Pasta chips
Baked oats
Salmon rice bowl
Cloud bread
TikTok mentioned that the idea of TikTok Kitchen is more about offering foods that have gone viral on the web to fans rather than an attempt by TikTok to become an actual restaurant.
Source: Tech Crunch