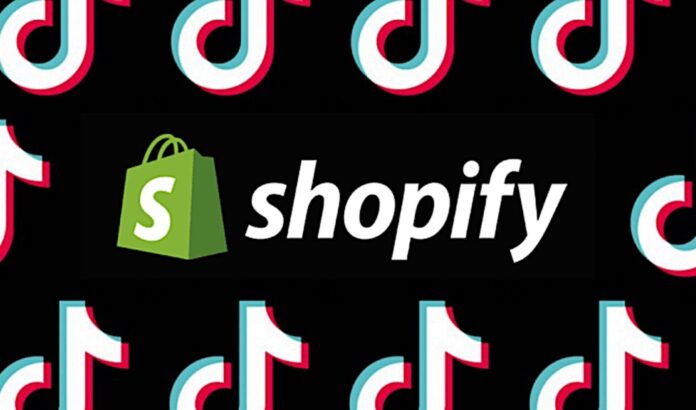 On Tuesday, Canada's e-commerce giant Shopify announced that it was collaborating with TikTok to work on a feature that would allow users to perform in-app shopping. The retailers have a TikTok business account and would soon be able to add a shopping tab to their profiles for the first time ever, as stated by the company in a blog post.
Moreover, the pilot version of in-app shopping is presently available to users in the US and UK and the company will launch in additional regions in the coming months. Moreover, social media behemoths including Facebook, YouTube, and Twitter have recently been spending heavily on shopping features to accelerate their sales growth.
Social Commerce Industry Is on the Rise
The tech giants are competing for a piece of the rising social commerce industry, which depends on users' ability to discover and purchase products using social media apps and is supposed to expand to $50 billion from $36 billion in yearly sales by 2023 in the United States as per the research firm, eMarketer.
In addition to this, Facebook-owned Instagram also declared that it will roll out advertising on its Shop feature worldwide, as it seeks to earn more money from labels expecting to reach new shoppers.
TikTok Will Have a Dedicated In-App Shopping Tab
Furthermore, the in-app shopping tab is primarily a dedicated section of a TikTok account with a scrollable list of products that the users can click through to be taken directly to the Shopify storefront. Product links provide similar integrations by enabling the sellers to link directly to a product from a TikTok post. 
Read more: TikTok is Testing its Own AR Development Platform, Tiktok Effect Studio
The new in-app shopping features require a TikTok for Business account and a Shopify storefront, two things not every creator will have. It is really more of an extension of the promotion partnership TikTok and Shopify began in 2020.
Businesses Can Create Engaging Content to Increase Sales 
Blake Chandlee, head of global business solutions at TikTok, stated that the app "is uniquely placed at the center of content and commerce, and these new solutions make it even easier for businesses of all sizes to create engaging content that drives consumers directly to the digital point of purchase."
Meantime, the president of Shopify, Harley Finkelstein told that the alliance will help increase platform "creators" who promote products online by allowing new in-app shopping experiences and product discovery on TikTok for the first time.