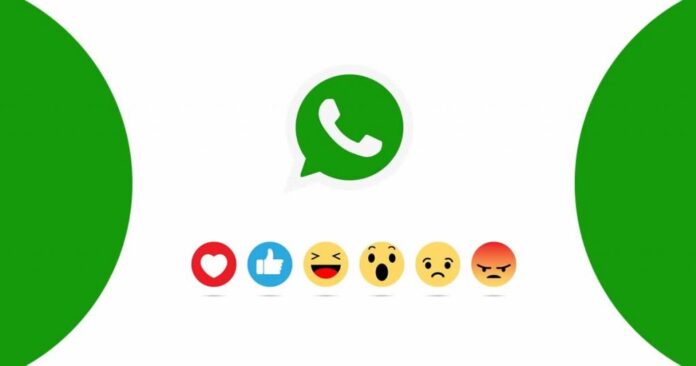 Facebook-owned, WhatsApp is now testing a new feature called "message reactions." The feature in itself is not new as it's available on popular messaging apps like Messenger, iMessage, Twitter, and Instagram DM as well. The testing of the message reactions is still in its early stages of development.
Users Can Now React to Texts Using Message Reactions Feature
This feature on WhatsApp is expected to operate similarly to other apps like Messenger and Twitter. The users can react to a message using emoji and the ones usually available are heart, laugh, angry, smile, like, or dislike. However, it is not confirmed yet that how the message reactions on WhatsApp would appear but WABetaInfo confirmed the feature is in testing. A screenshot provided by the website displayed a message that reads, "You received a reaction. Update your version of WhatsApp to see reactions."

This alert is displayed when the user does not have that particular feature on their version of WhatsApp. This proves that WhatsApp is testing message reactions. It is also expected to reach WhatsApp beta users soon, as observed with the previous upcoming features.
Two Biggest New Features WhatsApp to Launch this Year
Moreover, this notion is not surprising that WhatsApp decided to bring message reactions to the app seeing how it has been launching a host of new features and experiments. The company recently launched a couple of features like disappearing photos and videos and joinable missed group calls. These features are accessible to all WhatsApp users on Android and iOS. WhatsApp has further begun testing chat history transfer from iOS to Android, and multi-device support which is two of the most prominent WhatsApp features this year.
Read more: WhatsApp Soon to Launch Multi-Device Support 2.0 on iPads and Other Tablets
WhatsApp to Add Payment Shortcut Button in the App
In addition to these, WhatsApp may further add a payment shortcut button to the Android app. The WhatsApp features tracker announced that a button could be added on the chat bar next to the attachment icon. "WhatsApp is introducing a new shortcut to quickly send payments. Previously you had to open the chat action sheet in order to send payments, instead of WhatsApp is now placing a dedicated button on the chat bar," the Wabetainfo read. The new addition was found on the Android beta build of WhatsApp.