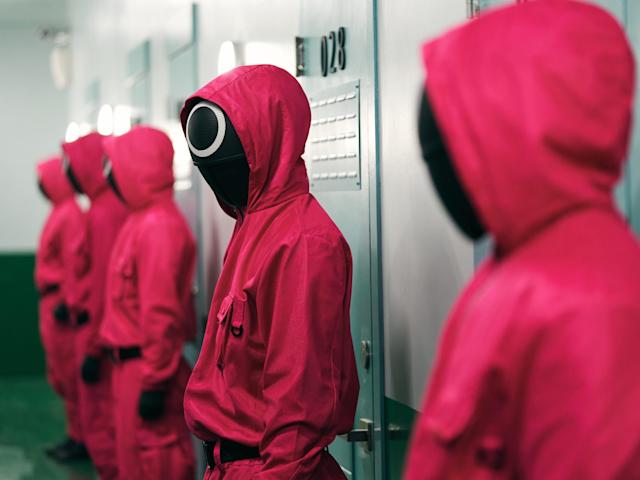 South Korean internet service provider, SK Broadband sued Netflix to pay for network and maintenance costs resulting from a surge in viewers who are attempting to watch Squid Game. It claimed that Netflix's traffic on its ISP network has increased by 24 times within the last three years, from 50 gigabits per second in May 2018 to 1,200 gigabits in September 2021.
SK Broadband Sued Netflix over excessive bandwidth usage by Squid Game
Netflix is South Korea's second-largest data traffic generator after Youtube, and its popularity is escalating even further after the release of the hit Korean show Squid Game this month. A Netflix spokesperson said; "In the meantime, we continue to seek the open dialogue and explore ways of working with SK Broadband in order to ensure a seamless streaming experience for our shared customers."
It's not the first time both companies have clashed. Previously, SK Broadband urged the Korea Communications Commission in November 2019 to get web video giants like Netflix and YouTube to pay for network usage. SK said that Netflix accounted for five percent of South Korea's traffic in Q4 2020, they owe $23m in network usage fees for that year alone.
Read More: Squid Game Might Become Netflix's Biggest Show Ever
A TikTok user claims that Netflix's subtitles changed the meaning of Squid Game
A TikTok user, Youngmi Mayer, has alleged that Netflix has "botched" the subtitles on Squid Game. He claimed that English subtitles have completely changed the meaning of the show. Giving an example he points out the character the clever and manipulative character of Han Mi Nyeo, where she tries to convince others to take her in their team, the subtitle says; "I'm not a genius, but I still got it worked out." Mayer points out that the actual translation would be; "I am very smart, I just never got a chance to study."
The fluent South Korean speaker wrote in a tweet; "The reason this happens is that translation work is not respected and also the sheer volume of content. Translators are underpaid and overworked and it's not their fault. It's the fault of producers who don't appreciate the art."
Source: The Verge