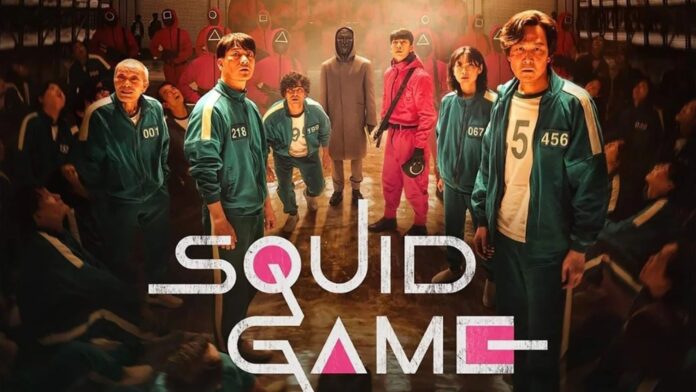 Netflix's new Korean series, Squid Game could become the biggest series of the streaming service to date. Squid Game is currently the most-viewed TV show in nearly 80 countries, making it the first original Korean series to top the charts.
Read More: Netflix Releases Two Stranger Things Games on its Android App
Squid Game could become the biggest series of Netflix: Netflix's co-CEO
Everyone has been talking about a thriller that has become a massive hit ever since it launched on Netflix. The nine-episode series revolves around hundreds of cash-strapped players accepting a strange invitation to compete in a series of deadly games for a chance to win a big cash prize and escape poverty.
The co-CEO of Netflix, Ted Sarandos, said; "There's a show on Netflix right now that is the No. 1 in the world, like everywhere in the world. It's called Squid Game. Squid Game will be our biggest non-English language show in the world, for sure." He added that there's "a very good chance it's going to be our biggest show ever."
"It's only been out for nine days, and it's a very good chance it's going to be our biggest show ever. It's enormously popular," he added. He noted that Squid Game is blowing past all of Netflix's previous non-English language hits, including the Spanish crime thriller Money Heist (La Casa de Papel) and the French mystery series Lupin." – Ted Sarandos, co-CEO of Netflix, said during Code 2021 – an annual technology conference hosted in Beverly Hills, California, by American media company Vox Media.
The Korean series boss responds to season 2 rumors
Squid Game's creator, Hwang Dong-hyuk, told Variety; "I don't have well-developed plans for Squid Game 2. But if I were to do it, I would certainly not do it alone. I'd consider using a writers' room and would want multiple experienced directors."
Just a few days after its official release on Sept 17, it entered the top 10 on the world's popular Netflix TV show rankings offered by streaming analytics firm FlixPatrol. Squid Game has become a massive success across social media.