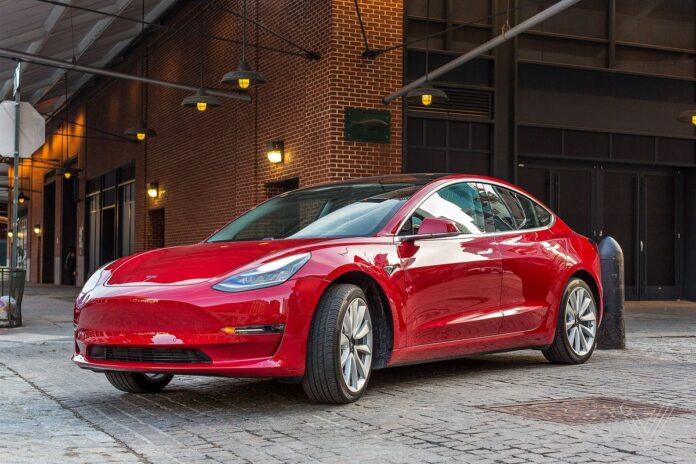 Tesla announced that it delivered almost one million electric vehicles across the world in  2021, significantly improving its own target of increasing deliveries by 50%. Tesla delivered 936,000 EVs last year, nearly double what it had in the preceding year.
Read more: Tesla Recalls Nearly Half a Million cars over Safety Issues
Tesla posted record deliveries of one million electric vehicles despite chip shortage
Tesla has managed to sidestep the global logistics issues that have afflicted the entire auto industry. Elon Musk previously said he was able to get around much of the semiconductor shortage by using new chip designs and rewriting software. In October, Tesla was boosted by a mega-order of 100,000 electric vehicles from the rental company Hertz, by the end of 2022. This announcement brought the automaker into the very select club of companies worth more than $1 trillion on the stock market.
The electric vehicle manufacturer sold 911,208 vehicles of its 3 and Y models, and 24,964 vehicles of its luxury S and X models. In the fourth quarter, 308,600 cars were alone delivered, up 0.9% compared to the same quarter last year. Earlier in the year, in the second quarter, Tesla had crossed the threshold of 200,000 cars delivered for the first time.
Elon Musk thanked Tesla's employees
CEO Elon Musk recently took to Twitter to thank Tesla employees for going the extra distance during the holidays to ensure deliveries of nearly one million electric vehicles.  He wrote; "In 2021, we delivered over 936,000 vehicles. Thank you to all of our customers, employees, suppliers, shareholders, and supporters who helped us achieve a great year."
In the past year, Tesla has also been under strict scrutiny over safety concerns for allowing playing video games in moving vehicles, crashes related to autopilot mode. The automaker has, however, also agreed to update its software to prevent drivers from playing video games while the car is in motion.
Source: Verge