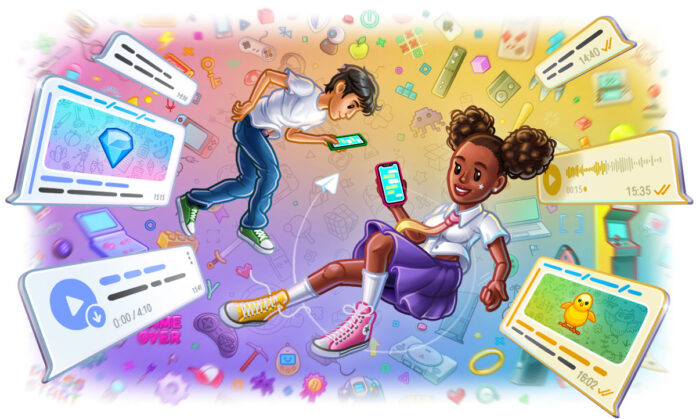 WhatsApp rival, instant messaging app, Telegram has rolled out a big update earlier this month, adding unlimited live streams, the ability to exclude captions from media, an enhanced sticker panel, new animated emoji, and much more. Now the firm has returned again with a new update for its instant messaging app, Telegram 8.0.1 update, which includes new customization options for individual chats, detailed read receipts in groups, the option to record video and audio from live streams, and other enhancements.
Telegram 8.0.1 Update to Have New Chat Themes
Moreover, the most notable development in Telegram 8.0.1 update is the launch of new chat themes, enabling users to customize the appearance and character of individual chats. Users can pick from eight themes, with each theme entailing multicolored gradient message bubbles, an animated backdrop, and different background designs. 
Read more: Telegram introduces 'Group Video Calls 2.0' for up to 1000 users and more features in the new update
To establish a theme, click Chat Header > Change colors. The company will be adding more chat themes over time. Some of the animated emoji, including the heart, thumbs up, and fireworks, are now interactive and display a full-screen effect. If the chat is being accessed on both ends, the animations and shakes will be executed concurrently.
The Latest Version to Have Read Receipts for Groups
Furthermore, for the group chats of Telegram, the new Telegram 8.0.1 update rolls out a big change for reading receipts. When a user sends a text in a group, the text will be marked as "read" as soon as at least one member has read it. Previously, the message was marked as "read" only when every single member had seen it. In addition, the users can now long-press on their messages in smaller groups to view which groups members have read it.
Furthermore, Telegram founder Pavel Durov has also shared that Telegram 8.0.1 update is the first version to employ a 64-bit storage architecture for chats, messages, and scripts. That's because "Telegram had been quickly approaching the maximum number of 32-bit IDs, which is about 2.1 billion," as he writes. The Telegram 8.0.1 update will therefore allow the chat app to proceed to grow, as it makes an opening for many more users and groups to come.
Source: Pro Pakistani