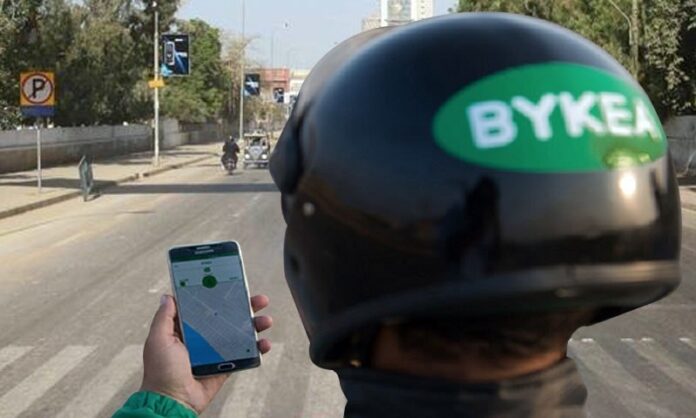 A Facebook user shared a video where the customer made a booking using the Bykea app but owing to a technical glitch in the Bykea app, the rider was seen coming from China to pick up a ride from Karachi, Pakistan. The customer was seen laughing hysterically while narrating the entire story.
Technical Glitch in Bykea: Here's the Full Story
A person booked a Bykea ride to reach a place in Karachi called 'Gurumandir' however, the technical glitch in Bykea app showed that the rider who accepted the ride was coming from China and the estimated time to reach the pickup location was shown as '5256 mins' which makes around four days.
That was not it; the fare to drop the person from China was only Rs 102 that too on a motorbike after four days of intense traveling. The person who uploaded the video was quoted saying; 'Bykea's rider is coming from China to pick up my friend from Karachi and drop him at a nearby location.'
Users Reacted to the Unbelievable Services Provided by Bykea
The video had everyone in fits, and people were leaving all sorts of funny comments beneath the video. A user said, 'It is just like a Chinese product,' – mostly unreliable and objectionable quality. The other user jokingly suggested the person to turn off the VPN before booking a ride. The video went viral, particularly due to the hysterical laugh of the one who uploaded the video.
Also read: Google Currency Converter Faces Glitches, Shows Incorrect Pak Rupee Rates