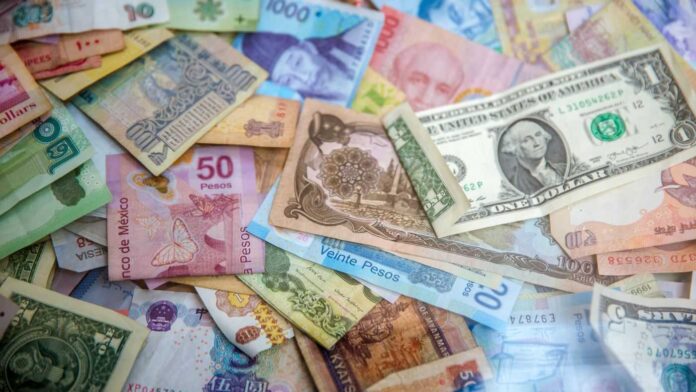 Google Currency Converter experienced a technical glitch yesterday where it was showing the incorrect value of the Pakistani rupee against the dollar. According to the open market of Pakistan, the exchange rate of the dollar to rupee is Rs. 196 while the Google currency converter glitch showed the rupee at 183.
Google currency converter glitch had netizens in fits
From Karachi's blackout to Nida Yasir's morning shows Pakistanis are known to come up with the most hilarious content on Twitter. So, when the Google currency converter glitch displayed the wrong conversion rates Twitterati was quick to jump on the bandwagon to unleash their creativity. Here are some of the best Twitter responses:
#Dollar and PKR just breaking records so bad that caused Google's currency rate convertor malfunction. Showing 183 PKR for 1 USD. #BREAKING

— Noreen Shams (@9reen) May 17, 2022
Rupees strengthen against dollar in google searches #Google #
#Dollar

— ANIS KHAN 卡力曼|Absolutely Not ?? (@anisurrehman04) May 17, 2022
It's good for freelancers..
IYKYK ?#Dollar #Google

— Bint E Jameel (@SoniyaHunYar) May 17, 2022
However, Google was quick to notice the technical glitch and fixed the dollar to rupee conversion rates in accordance with the open market of Pakistan. As a journalist later acknowledged; "The earlier reduction was a glitch."
Google rate of #USDPKR is now 195.70 #PKR for 1 #USD meaning that the earlier reduction was a glitch. #Pakistan #Dollar #Google pic.twitter.com/ccfH9lIV8A

— Hamza Azhar Salam (@HamzaAzhrSalam) May 17, 2022
Not the first time
The Google currency converter has not malfunctioned the first time it was in 2019 when the currency rates were incorrectly displayed due to a technical glitch. The currency converter tool showed conversion rates to be much lower than they actually were. The converter had various currencies, including the US dollar, euro, the United Arab Emirates (UAE/Emirati) dirham, and the Saudi riyal giving the values of Rs76.25, Rs87.01, Rs20.76, and Rs20.33, respectively relative to the Pakistani rupee.
Read more: Pakistani Rupee Further Plummets to a New Record Low of 195.74 Against US Dollar