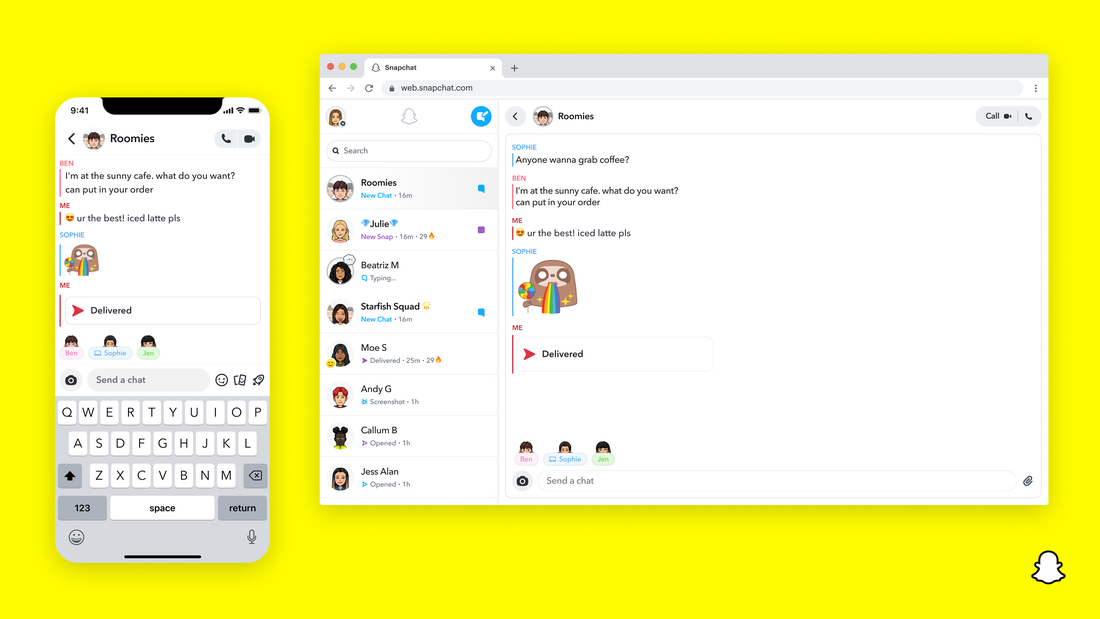 Snap, the parent company of Snapchat, announced that the desktop version of its app, Snapchat for Web, is now available for the entire global audience. The company initially launched the web version only for its premium users in the United States, United Kingdom, Canada, Australia and New Zealand.
Snapchat for Web – Features and Uses
Snapchat for Web will allow users to send messages and Snaps, as well as chat via video and voice calls, the video calls will also have more than 10 lenses. Just like the mobile version, messages that are sent via the web version of the app will be automatically deleted after 24 hours. The company said that it has brought Snapchat's core features to the web after listening to feedback from users and it plans on adding more features soon.
Snapchat is also rolling out new Chat Shortcuts at the top of the chat tab to make it easy to sort messages, see missed calls and reply to stories. Snapchat is also introducing a new 'Question Stickers' feature to let users ask questions in their stories. However, the company has mentioned that these features said these features will roll out to users soon if they haven't been able to detect them yet.
Also read: Snapchat Enables Chatting and Video Calling Features on the Web
How to Access the Web Version?
To gain access to Snapchat for Web you need to go to web.snapchat.com and log in with your username and password. You will be asked to complete the two-step verification process and then you will be automatically taken to the web version of the app, and you can resume your conversations from where you left them. For other users, your Bitmoji will appear in your friend's chat holding a laptop to indicate that you are accessing the chat via desktop.