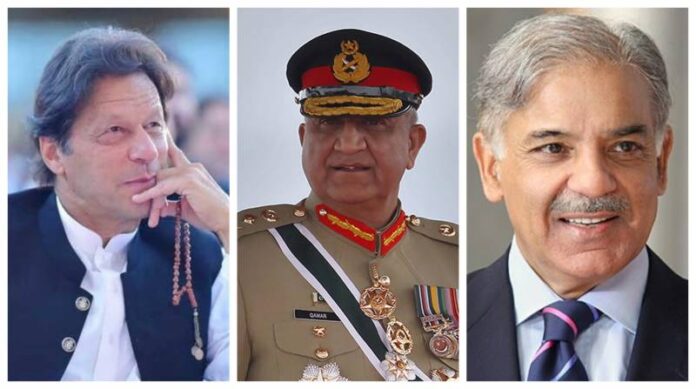 In collaboration with Georgetown University, the Jordan-based Royal Islamic Strategic Studies Centre has named a number of eminent Pakistani personalities in its 14th annual list titled "The Muslim 500: The World's 500 Most Influential Muslims."
https://t.co/onK4ZxD7M2 pic.twitter.com/LTo7Y9KAuj

— The Muslim 500 (@500muslim) October 30, 2022
The World's 500 Most Influential Muslims List Includes 25 Pakistanis
The list published by Royal Islamic Strategic Studies Centre includes 25 prominent Muslim personalities from Pakistan from different walks of life. The list included Pakistan's ace singer Atif Aslam, the young Nobel laureate Malala Yousafzai, activist Muniba Mazari, religious scholar Mufti Taqi Usmani, Maulana Tariq Jameel, and Dr. Atta-ur-Rehman, Sirajul Haq. The World's 500 Most Influential Muslims List is also shared by PM Shehbaz Sharif, Chief of Army Staff (COAS) General Qamar Javed Bajwa, ARY Digital Network President & CEO Salman Iqbal, and former prime minister Imran Khan.
Other notable Pakistanis include; Pakistani-American business and billionaire Shahid Khan, nasheed reciter Ismail Al-Hajj Siddiq, Muhammad Owais Raza Qadri, Oscar-winning filmmaker Sharmeen Obaid-Chinoy, Sufi singer Abida Parveen, Senior Defence Analyst, Zaid Hamid, Sitara-i-Imtiaz winner Computer Scientist and Chief Digital Officer (CDO) of Jang Group, Umar Saif, and an award-winning Physicist, Irfan Siddiqui.
The list also includes some internationally acclaimed leaders from the Muslim world, namely; Turkish President Recep Tayyip Erdogan, Saudi King Salman bin Abdul-Aziz, Iranian Supreme Leader Ayatollah Ali Khamenei, Qatar Emir Sheikh Tamim bin Hamid Al-Thani, and Jordanian King Abdullah II Ibn Al-Hussein
Man and Woman of the Year
The Muslim 500 has named the former PM Imran Khan as the 'Man of the Year, while the 'Woman of the Year title is awarded to America's Congresswoman Rashida Tlaib. The magazine mentioned that if the Muslim 500 list existed in 1992, Imran Khan would have been crowned as 'Man of the Year 1992' due to his performance in cricket that led Pakistan to victory.
Also read: 13 young Pakistanis make it to Forbes '30-under-30′ list