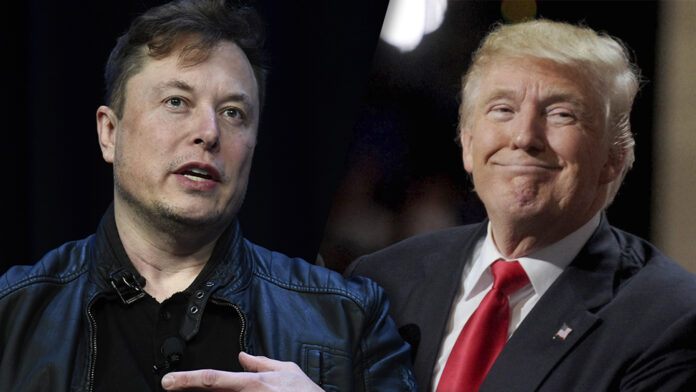 The former president of the US, Donald Trump, said that he is very happy that Twitter is now in safe hands. "It will no longer be run by Radical Left Lunatics and Maniacs that truly hate our country," he wrote on his Truth Social account. Trump further added that Twitter must now work hard to rid itself of all of the bots and fake accounts that have hurt it so badly.
Donald Trump Ain't Planning to Come Back Any Sooner
In May, Mr. Musk said at a conference that Twitter's permanent ban on Donald Trump after the Capitol riot in the U.S. was wrong; he said, "I think it was a morally bad decision, and foolish in the extreme," he also insisted Twitter reverse the permanent ban. In April, Mr. Trump said that, even if Mr. Musk acquired Twitter, he would not return to the platform, as he was 'disappointed' by how Twitter treated him.
Musk said in a tweet that the platform would form "a content moderation council with widely diverse viewpoints" to address specific issues. He further added that there would be no significant content decisions or account reinstatements before that council convenes. Angelo Carusone, president of the advocacy group Media Matters for America, said; "Musk made it clear that he would roll back Twitter's community standards and safety guidelines, reinstate Donald Trump and scores of other accounts suspended for violence and abuse, and unleash a flood of misinformation."
Truth Social Vs. Twitter
Whether Trump plans to return to Twitter or not, it will remain one of the biggest rivals of Truth Social. According to the research firm Similarweb, Truth Social's monthly traffic recently has hovered around 10 million users, while Mr. Trump's account has roughly 4.4 million followers. Moreover, the shares of Digital World Acquisition Corp, the blank check company set to take Trump Media and Technology Group and its Truth Social platform public, also declined on Friday.
Also read: Google Approves Donald Trump's Truth Social for Play Store