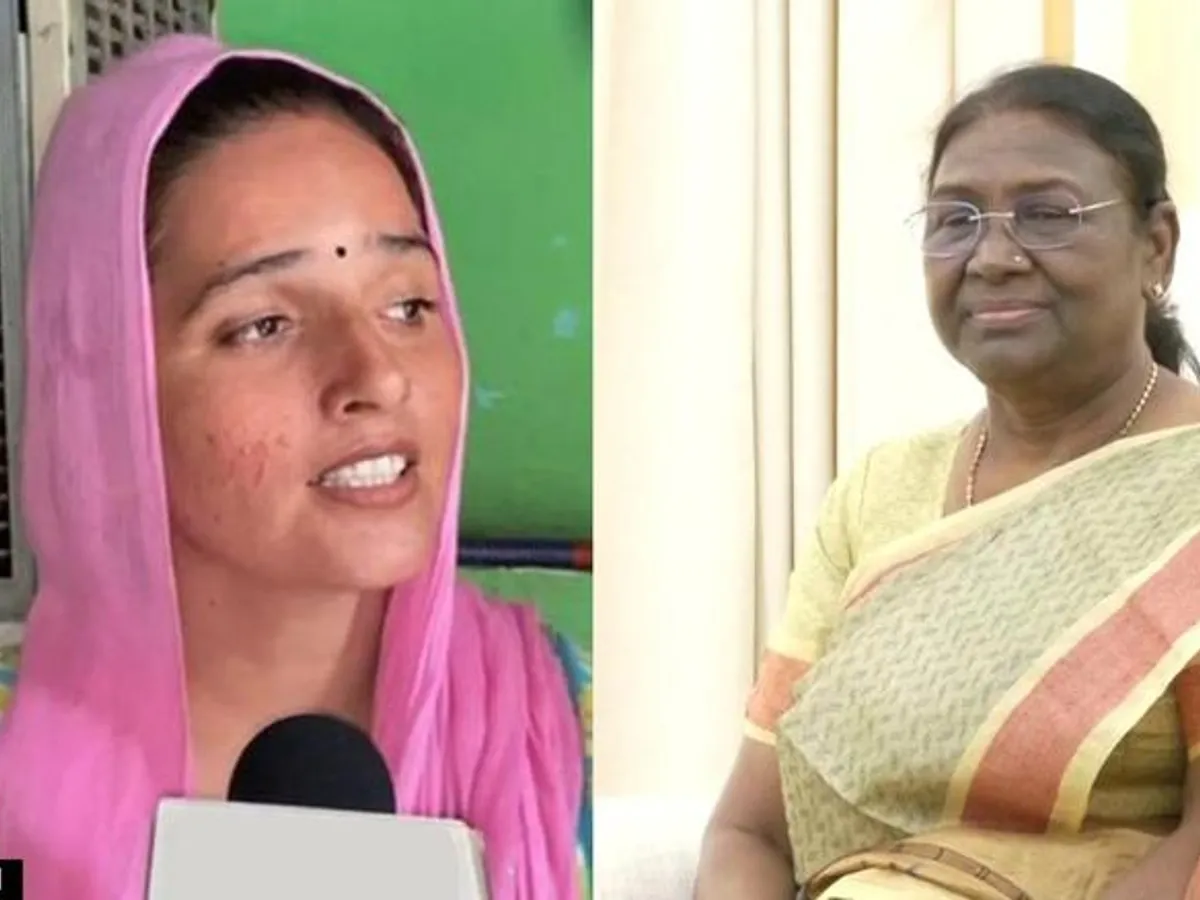 Seema Ghulam Haider, a Pakistani national, finds herself entangled in a unique situation as she pleads for Indian citizenship after falling in love with an Indian citizen, Sachin Meena, and illegally crossing the border. In a mercy petition addressed to the President of India, Droupadi Murmu, Seema Haider seeks refuge in India, citing threats to her and her children's lives if she returns to Pakistan. As investigations by Uttar Pradesh's Anti-Terrorist Squad (ATS) continue, Seema's appeal for Indian citizenship brings attention to her compelling love story that transcends national borders.
Seema Haider Desperate Appeal for Indian Citizenship
Seema Haider's journey began when she entered Indian territory along with her four children, crossing the borders from Nepal to unite with her love, Sachin Meena, a resident of Greater Noida. Seema's decision to adopt and change her religion from Islam to Hinduism was influenced by India's civilization, culture, behavior, and the government's commitment to women's safety and security.
In her mercy petition to President Murmu, Seema highlights the threats she and her children face if they are forced to return to Pakistan. Seeking refuge in India, she expresses her desire to reside with her husband and children at her matrimonial home in India; to support her plea, Seema has attached wedding pictures as evidence of her marital union with Sachin Meena.
The Ongoing ATS Probe and MEA's Statement
Seema Haider and Sachin Meena faced initial arrest by Uttar Pradesh's Anti-Terrorist Squad (ATS) on 4th July in Greater Noida. However, they were subsequently granted bail by the court on 7th July. The ATS continued to investigate the matter, questioning both Seema and Sachin Meena, while also interrogating Sachin's father.
In response to the case, the Ministry of External Affairs (MEA) stated that investigations are ongoing. MEA spokesperson Arindam Bagchi acknowledged that Seema Haider appeared in court and was granted bail, allowing her temporary freedom. The matter is now under scrutiny as authorities seek to understand the circumstances surrounding Seema's plea for Indian citizenship and her illegal border crossing. The Ministry of External Affairs is actively monitoring the situation, and the outcome of Seema Haider's plea remains awaited as the authorities work to find an appropriate resolution.
Also read: Cross-Border Love: India Threatens PUBG Love Bird Seema Haider to Leave Within 72 Hours