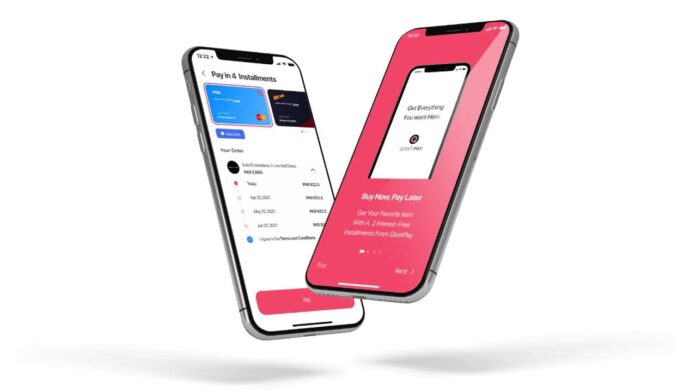 On Tuesday, the Securities and Exchange Commission of Pakistan (SECP) granted the first-ever Buy Now, Pay Later (BNPL) license to QisstPay. This license of a Non-Banking Finance Company (NBFC) is the first of its kind provided by the SECP to a new Fintech idea that opens up Pakistan for enormous investments in the Fintech Sector and enables the adoption of new Fintech visions.
Buy Now, Pay Later (BNPL) License Will Bring Easy Installment Payments
The Buy Now, Pay Later (BNPL) license provides credibility and establishes Buy Now Pay Later medium brought to Pakistan by QisstPay to offer clients an easygoing way to pay online through equal, interest-free installments in a regulated setting. The added authenticity provided by an authorized entity allows the platform to present the BNPL experience to retailers and users who have been provided security in teaming with an online retail marketplace. 
Read more: Pakistani Buy Now, Pay Later Startup QisstPay Raises $15 Million Funding
In addition to this, the Buy Now, Pay Later (BNPL) license will enable QisstPay to expand its assistance into other lending verticals such as House Financing, Car Financing, Micro-lending, and more. The Buy Now, Pay Later standard provides a suitable and transparent experience for customers and retailers. For customers, it allows them to decide as to how and when they pay for items from a brand, they trust while appreciating a seamless experience of a before and after checkout via options to access interest-free BNPL offers with QisstPay. 
People Want Control and Flexibility on How They Pay: QisstPay

The Buy Now, Pay Later (BNPL) license of QisstPay offers additional consumer protection supported by zero penalty fraud security, not yet available through the most recent BNPL offerings. "People want control and flexibility on how they pay and where they shop. QisstPay offers that and as the first licensed BNPL in Pakistan, we're providing consumers and merchants the peace of mind with a digital-focused way to spend their money and how it is spent is in the most secure hands," said Jordan Olivas, Co-Founder and CEO QisstPay.
Source: Dawn