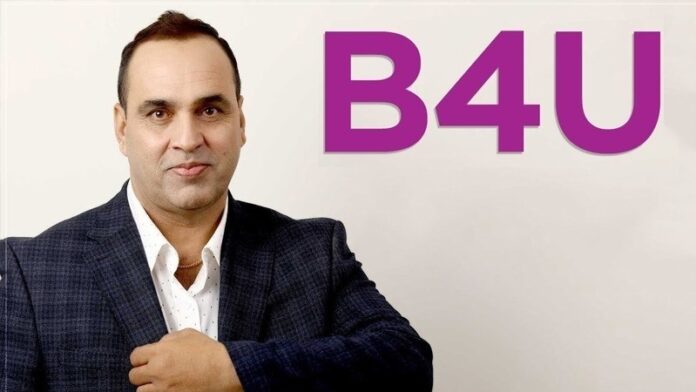 The Securities and Exchange Commission of Pakistan (SECP) has imposed an aggregated penalty amounting to 4 billion rupees on B4U Global. SECP has also disqualified the sponsors of the B4U Group from becoming a director of any company for the next five years and has also imposed a penalty of Rs100 million on each of its sponsors, the sponsors will not be permitted to include any new company under the Act.
The B4U Group comprises 18 companies integrated under the Act, as well as five unincorporated business structures, all the 18 companies were enrolled during the last two years. The major sponsor of B4U Group is Saif-ur-Rehman, along with his immediate family members.
In addition, the committee has conferred sanctions for winding up all 18 companies of the B4U Group and imposed a penalty of Rs200 million on each firm. SECP said this commodity was raising unauthorized deposits from the common public in the name of various investment schemes. It is clarified that "B4U Trades" is not registered with the SECP.
Read more: Reforms by SECP led to the registration of 2,257 new companies
B4U Global investment grew 4.5 times in less than a year with its investor core soaring from 100,000 in June to 450,000. It is assessed that the company has enticed billions of rupees in the venture.
According to details, SECP has finalized adjudication proceedings against B4U Group and its sponsors for accepting illegal deposits from the public and running pyramid schemes, in violation of the Companies Act, 2017.
The Securities and Exchange Commission of Pakistan is entirely perpetrated to protecting the interest of the general public against illicit business strategies such as illegal deposit raising, Ponzi and pyramid schemes, and others.
It is also notified that these companies do not carry any license to yield deposits from the public and all such actions are prohibited or banned in the names of section 84 and section 301 of the Companies Act 2017.
The Securities and Exchange Commission of Pakistan instructed people against investing in any illicit schemes that vow unrealistic incentives. A list of a few such companies indulged in unauthorized activities is accessible at SECP's website too for public awareness. B4U was on this list as well.
Source: ARY News