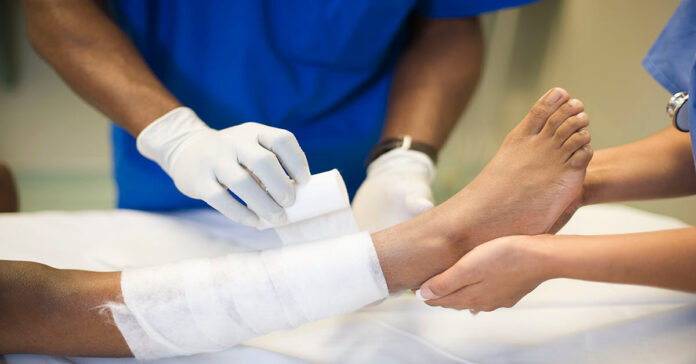 In recent news, a team of scientists from Pakistan has created a low-cost bacteria-killing fabric that can be used in wound dressing, masks, lab coats, and several kinds of packaging materials. According to details, the bacteria-killing fabric treatment method was the result of the joint effort of multiple Pakistani institutes and scholars, which included the International Centre for Chemical and Biological Sciences (ICCBS) at the University of Karachi (UoK), and others. 
The Scientists from Pakistan Used Regular Fabric with Alkali to Create Bacteria-Killing Fabric  
Moreover, the project of developing low-cost bacteria-killing fabric is led by Associate Professor Division of Analytical Chemistry at Bahauddin Zakariya University, Saadat Majeed, the research team tested an eco-friendly component called chitosan, and silver nanoparticles modified fabric for four common types of bacteria. It treated regular fabric with alkali to create active sites in it for modification. 
Moreover, the scientists from Pakistan also reacted the said fabric with chitosan and silver nanoparticles, which gave it an extra, invisible layer. The coating allows for protection against microbes but with minimal cytotoxicity and synergistically. Consequently, the fabric was found to be highly effective in preventing microbial contamination. Dr. Majeed stated that the coating has active antimicrobial properties and instantly kills bacterial strains upon contact.
The New Method is Cost-Effective and Can be Further Modified
She said that many other methods involve hazardous chemicals or expensive equipment while this method is relatively easy and affordable. "All we need is a beaker and cost-effective material for modifications," Dr. Majeed remarked. The fabric is reliable as its quality and strength remained uncompromised during the whole process. It does not lose its characteristics and contents even after being rinsed 10-15 times with water.
The results proved that the bacteria-killing fabric treatment method can be used for hospital fabrics, masks, and food packaging materials. Meanwhile, more specialized tests are underway.
Read more: NUST Researchers Test First Indigenously-Designed Microprocessor