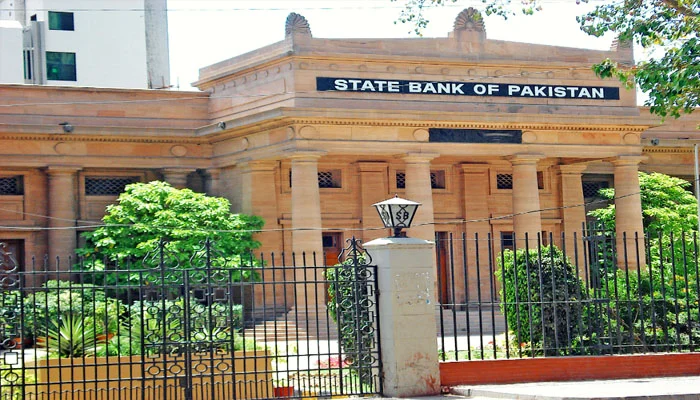 As the world becomes busier, podcasts became increasingly popular as it allows people to multitask while listening to something productive. The State Bank of Pakistan has officially announced a podcast, SBP Podcast, on its Twitter handle but the central bank, hasn't released any more details.
#SBP presents #SBPPodcast, Stay connected for more details! pic.twitter.com/Q2I5QvYcqq

— SBP (@StateBank_Pak) May 29, 2022
SBP Podcast will be in direct competition with top Pakistani social media stars
Podcasts have always been a social media thing talking specifically about Pakistan many social media stars who used to create a certain genre of content for their Facebook page or YouTube channel have now jumped on to the podcast bandwagon. The pioneer of podcasts in Pakistan is Junaid Akram, also known as ganjiswag, he creates informative videos for the public and brings forth very intriguing facts and figures about Pakistan and other countries.
Here is the list of most popular podcasters in Pakistan along with the name of their channel:
1) Taimoor Salahuddin – Mooroo's Podcast
2) Muzammil Hassan – Thought Behind Things
3) Junaid Akram – Junaid Akram's Podcast
4) Happy Chirp – Humna Raza
5) Shahveer Jaffry – Honest Hour
6) The Mosiki Podcast
7) Ukhano – You Talk Show
8) Shehzad Ghias Shaikh – The Pakistan Experience
9) Kazi Akbar – Kiya Kahe ga Kazi
10) TCM Originals
The SBP Podcast will be in direct competition with all the aforementioned podcasters of Pakistan who have already featured top economists and analysts of the country to share their insight about the business industry and economic situation in Pakistan. Podcasts are always a good option to rope in the young generation who are passionate to learn.
The history of the podcast
The podcast is an amalgamation of two words: iPod and broadcast, now known as a podcast. Back in those times when there were no smartphones iPhone users had to subscribe on iTunes, then connect their phones via cable to the computer, download the audio file, disconnect the iPod or the phone and then listen that was when the term podcast was invented. By 2003 people were able to download audio blogs to their iPod when the journalist Ben Hammersley coined the term podcasting. The most popular podcast network today is a close competition between iHeartRadio and NPR, both with over 22 million monthly listeners.
Read more: Meghan Markle to Launch Podcast Series on Spotify this Summer