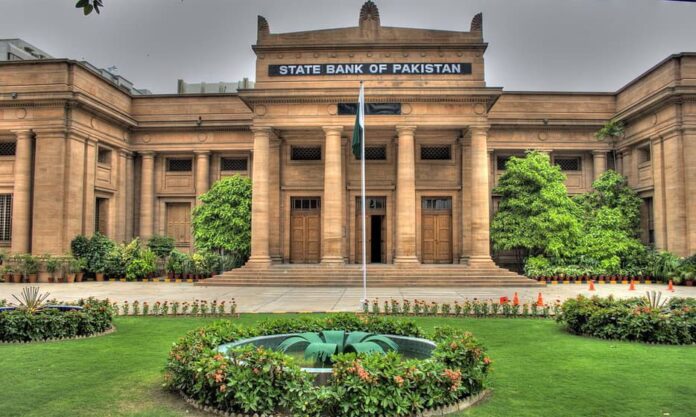 State Bank of Pakistan (SBP) has permitted local companies to obtain services of digital media platforms for up to $400,000 per year. The State Bank of Pakistan on Thursday notified revision in Chapter 14 of the foreign exchange instructions about commercial remittances to facilitate ease of doing business.
Given the increasing dependence of businesses on digital services acquired from abroad, the SBP has raised the per year limit assigned to 62 whitelisted digital service provider companies from $200,000 to $400,000 per anum. For acquiring digital services from companies, not included in the list, the per-year limit of remittance has also been increased from $25,000 to $40,000. Beyond this limit, the remittances can be made after getting the agreement enrolled with the Foreign Exchange Operations Department (FEOD) of the SBP-Banking Services Corporation (BSC).
Read more: SBP to launch Digital Cheque Clearing and Unified QR Code to promote digital financial products
Digital Media Companies listed under SBP 
Digital media companies listed by the SBP are; Adobe, Affinity, Airtable, Alibaba Group, Amazon, Apple, AppLovin, Asana, Atlassian, Box, Calendly, Coursera, Digital Ocean, DocSend, DocuSign, Dropbox, Expensify, Facebook, Figma, FreshBooks, Front, GoDaddy, Google, Hootsuite, Hubspot, IBM, Instagram, Intercom, InVision, LinkedIn Corporation, Mailchimp, Marketo, Mendix, Microsoft Corporation, Optimizely, Oracle Corporation, Pilot, Pipe Drive, Poynt, Intuit/QuickBooks, Red Hat/OpenShift, Sketch, Salesforce, SAP SE/SAP, SEMrush, Shopify, Slack Technologies/Slack, Squarespace, Tencent, Trello, Twilio, Twitter, Udacity, Udemy, VMware, WhatsApp, WordPress, Xero, YouTube, Zapier, Zendesk, and Zoom/Video Communications.
Remittance of Royalty for export-related manufacturing
Moreover, a new category — royalty on export-related manufacturing — has been enlisted under which Pakistani businesses collaborating with foreign counterparts can remit recurring royalty payments of up to 10pc of net export sales. The SBP said; "To facilitate businesses in acquiring services from abroad, apart from digital service providers, SBP has enhanced the threshold from $10,000 to $25,000 up to which banks can process the request for acquiring services from abroad."
Remittance of Profit/ Head-office Expense By Branches of Foreign Companies
Another important alteration was made for remitting of profit and head-office expenses by branches of foreign companies. To facilitate branches of foreign companies in remitting legitimate payments such as profit, head office expenses, and winding up proceeds, the SBP has made changes in existing regulations and authorized banks to allow such remittances with minimum involvement of the central bank. "The branches of foreign companies working in Pakistan and intending to remit profit/head office expenses or winding up proceeds, shall get their bank designated from Exchange Policy Department after which the remittances under these heads can be made by the designated bank," said the SBP.