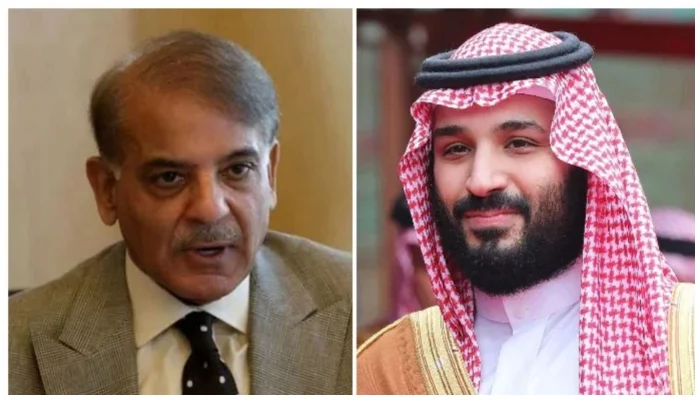 The State Bank of Pakistan (SBP) announced that the Saudi Fund for Development (SFD) had confirmed the rollover of a $3 billion deposit for another year. The SBP said; "Saudi Fund for Development (SFD) has confirmed rollover of $3 billion deposit maturing on 5th Dec 2022 for one year."
Saudi Fund for Development (SFD) has confirmed rollover of $3bn deposit maturing on 5Dec22 for one year. Deposit is placed with SBP and is part of its forex reserves. This reflects continuing strong and special relationship between KSA and Pakistan. Old PR https://t.co/YvQ9VXPq0x

— SBP (@StateBank_Pak) September 18, 2022
Saudi Fund for Development to Revive its Financial Support for Pakistan
According to SBP the $3 Billion deposit is placed with SBP and is part of its forex reserves, reflecting the continuing strong and unique relationship between KSA and Pakistan. Initially, the agreement for the deposit was signed by SFD Chief Executive Officer Sultan Bin Abdul Rahman Al-Marshad and SBP Governor Dr Reza Baqir in November 2021 with an aim to improve the SBP's foreign exchange reserves.
In October 2021, Saudia Arabia agreed to revive its financial support to Pakistan, including about $3 billion in safe deposits and $1.2 billion worth of oil supplies on deferred payments. The agreement was reached during the visit of former prime minister Imran Khan to Saudia Arabia in the same month. The depletion of foreign exchange he reserves has put a strain on the local currency which has been under pressure for the last several months.
Pakistani Rupee Continues to Fall Against US Dollar
On Friday, the Pakistani rupee depreciated by 95 paisa against the US dollar in interbank trading and closed at Rs 236.83 against the previous day's closing of Rs 235.88. Experts believe that the rupee depreciation is greatly linked to the strengthening US dollar index, alongside a rise in the import of food-related items. As of 9th September 2022, the foreign exchange reserves held by SBP also dipped by $176 million, clocking in at $8.62 billion. While the total liquid foreign funds held by the country stood at $14.32 billion.
Also read: S&P Downgrades Pakistan's Outlook to Negative Due to Free-fall of Rupee