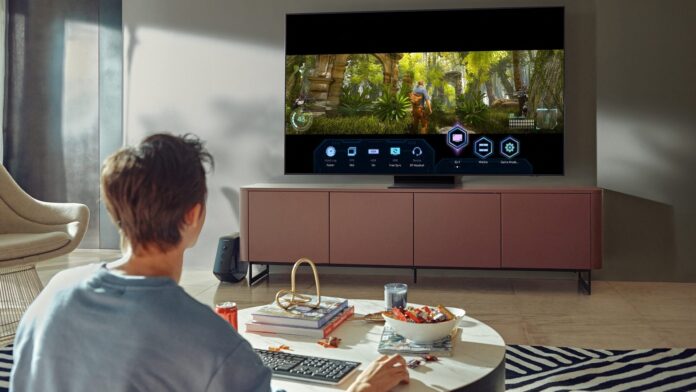 South Korean tech giant, Samsung is set to open a Television manufacturing plant in Karachi in collaboration with R&R Industries, said Adviser to Prime Minister on Commerce and Investment, Abdul Razak Dawood. Samsung's television manufacturing in Karachi will start working in the fourth quarter of the current year and the facility is expected to produce 50,000 units per anum.
Samsung's television manufacturing in Karachi will increase local competition
SI Global Solutions Chief Executive Officer Noman Ahmed termed the manufacturing of Samsung's television in Karachi as a historic milestone. He said that after a recent unfortunate cricket incident this recent development might mend the international image of Pakistan; "It is a feat to admire though, that despite the propaganda that constantly surrounds us, Pakistan is still managing to secure foreign investment, especially in the technology sector where there has been record-breaking growth."
He also pointed that domestic manufacturing of Samsung televisions will increase the local competition that will not only reduce the price but it will help set a higher quality benchmark. It would be challenging for the local manufacturers to come on a par with such significant investment from Samsung.
Samsung's collaboration with Lucky Motors
In July, Lucky Motors signed an agreement with Samsung to start the local production of Samsung mobile phones. The production facility at Port Qasim is expected to be ready by the end of this year. Meanwhile, Pakistan's exports stood at $2.23 billion in August 2021, up 41% year-on-year, whereas imports were valued at $6.46 billion, up 94.9% year-on-year.
Read more: PTA Grants License to Lucky Motors Corporation to Manufacture Samsung Smartphones In Pakistan
R&R Industries has already started the construction and fabrication of the factory plant, which is expected to be inaugurated in the fourth quarter. The local partner believes that the project will create more than 700 jobs in Pakistan and the business revenue will approximately touch five billion rupees per annum.