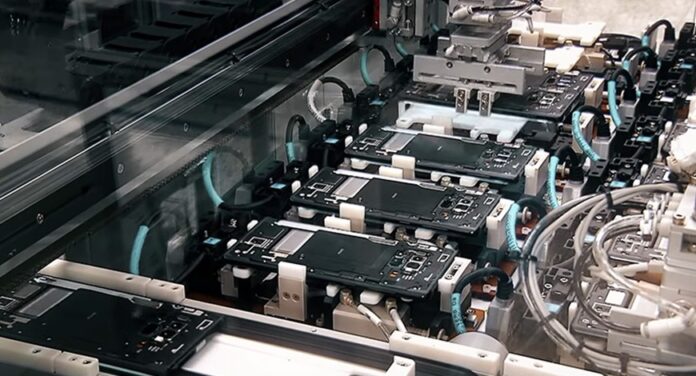 Pakistan Telecommunication Authority (PTA)  announced that it has authorized Lucky Motor Corporation Limited (LMCL) to start manufacturing Samsung smartphones in Pakistan. The PTA announced; "By Mobile Device Manufacturing (MDM) Regulations 2021, PTA has issued MDM authorization to Lucky Motor Corporation Limited for manufacturing of Samsung brand mobile devices."
Read more: Lucky group seals deal to manufacture Samsung mobile devices in Pakistan
Manufacturing Samsung smartphones in Pakistan will increase job opportunities and revenue
The PTA has granted similar Mobile Device Manufacturing (MDM) authorizations to 25 foreign and local companies to produce smartphones in Pakistan that will also help in acquiring foreign exchange through exports to other competitive markets. Apart from this, the manufacturing plants will create new job opportunities. The devices will be sold in the country at affordable rates.
According to Pakistani brokerage and research firm Topline Securities, Samsung is setting up factories in certain localities to serve the domestic markets and enhance export. In Bangladesh, for example, Samsung uses a local factory to produce 95 percent of the 2.5 million mobile devices sold in-country. Manufacturing Samsung smartphones in Pakistan will decrease the price of Samsung smartphones sold in the Pakistani mobile market.
The PTA has regarded the authorization for manufacturing international brand mobile phones in the country as a great achievement that could potentially bring a revolution in the mobile manufacturing industry of Pakistan. As stated in a tweet from PTA; "The authorization to manufacture Samsung Mobile devices in Pakistan is a landmark achievement and will further revolutionize the vibrant mobile manufacturing ecosystem in the country by ensuring the presence of major local and foreign players in the market."
Existing players in the Pakistani market
The addition of Samsung to the list of companies that have established their assembly line in the country has been greeted by the existing players. The brands already being manufactured in Pakistan included Tecno, Infinix, Itel, Vivo, Oppo, and Realme. Recently, Vivo has also invested USD 10 million to set up a local manufacturing plant in Pakistan to contribute to the development of the local economy and empowerment of the local workforce.