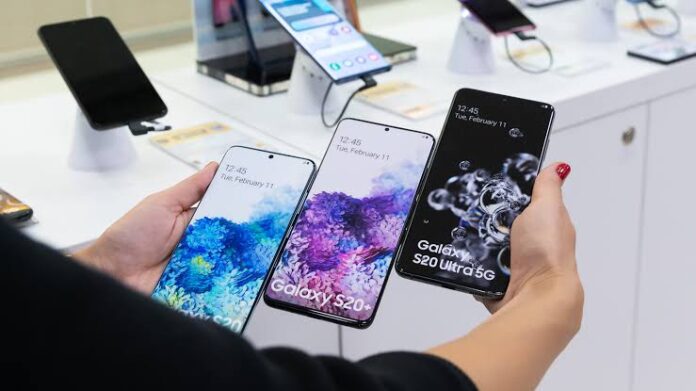 According to a report by Tel Aviv University, Samsung reportedly shipped millions of galaxy smartphones with a major security flaw. Samsung is known for its tight security measures on its devices, but a mishap has caused a major security flaw bypassing the tech giant's strict inspection.
Major security flaw found in Samsung smartphones
Researchers at the Tel Aviv University of Israel found that some Galaxy S8, Galaxy S9, Galaxy S10, Galaxy S20 and Galaxy S21 do not store cryptographic keys properly; allowing attackers to almost easily extract information stored in smartphone memory, including sensitive data such as passwords. The report reads; "We expose the cryptographic design and implementation of Android's hardware-backed Keystore in Samsung's Galaxy S8, S9, S10, S20, and S21 flagship devices. We reversed-engineered and provide a detailed description of the cryptographic design and code structure, and we unveil severe design flaws."
Read more: Samsung Unveils Fingerprint Security Chip for Payment Cards
The researchers also highlighted an overall need for better security standards across all electronic devices that store sensitive information. The South Korean tech giant, Samsung, was alerted right away once the flaw was reported back in 2021. The Korean phone maker rolled out security fixes in August and October 2021. So, in case, your phone is falling behind on security updates, now is the time to update it.
The security patches
As per cyber security news, the security patches were rolled out to the Galaxy S series devices, including the entire Galaxy S21 lineup, the Galaxy S20 lineup, the Galaxy 20 FE, and the Galaxy S21 FE. Also, the Galaxy S10 lineup and the Galaxy S10 Lite have received the security update. Aside from the aforementioned smartphones, Samsung has also released One UI 4 updates with the February 2022 security patches for most of its Galaxy Z series phones. These updates were rolled out on the original Galaxy Ford 4G and Galaxy Fold 5G, the Galaxy Z Fold 2, and Galaxy Z Fold 3, together with three other Galaxy Z Flip variants.
Source: Pro Pakistani