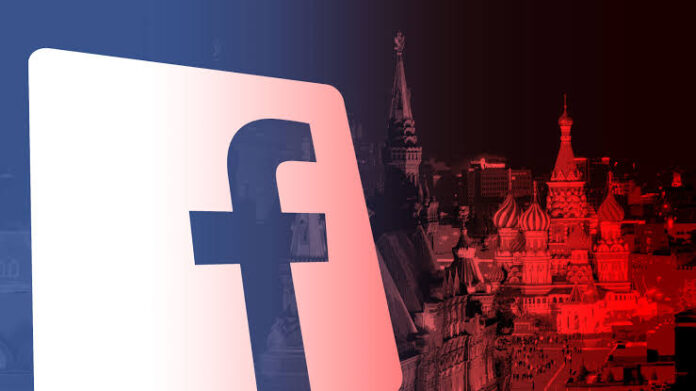 Moscow announced that it has partially blocked access to Meta's platforms accusing it of censoring Russian media. In a statement, Russia's tech and communications regulator, Roskomnadzor, explains why Russia Blocked Facebook, said; "Facebook was violating the rights and freedoms of Russian citizens and that it had recorded 23 cases of censorship by the social network since October 2020."
Russia blocked Facebook as it restricts four Russian media outlets
The Russian agency said that Russia blocked Facebook after Facebook on Feb 24th restricted the official accounts of four Russian media outlets on its platform: the Defense Ministry's Zvezda TV channel, the RIA Novosti news agency, Lenta.ru and Gazeta.ru. According to Roskomnadzor, Facebook tagged Russian media posts as unreliable and imposed technical restrictions on the search results of publications to reduce their audience reach.
In response to Roskomnadzor's statement, Meta's president of global affairs, Nick Clegg, confirmed that the company declined to comply with the government's requests to stop fact-checking and labelling of content posted on Facebook by four Russian state-owned media organizations. Clegg continued; "Ordinary Russians are using our apps to express themselves and organize for action. We want them to continue to make their voices heard, share what's happening, and organize through Facebook, Instagram, WhatsApp and Messenger."
Russia-Ukraine conflict: Meta takes measures to limit hate speech and violent content
As Russia sets foot in Ukrainian territories and declared war on the US-backed country, Meta's Global Affairs Vice President Nick Clegg has said that the company is on high alert and is taking measures to prevent hate speech and violent content on its affiliated social platforms. Clegg said, in a Twitter post, that the concerned teams at Meta have implemented various measures to keep all of its users in the Russian-Ukrainian region safe from any type of violent content, motivated by the recent events or otherwise as a lot of information regarding the crisis is being shared through social media.
Read more: Facebook Refutes Report that its AI Can't Identify Hate Speech and Violence
Source: Verge