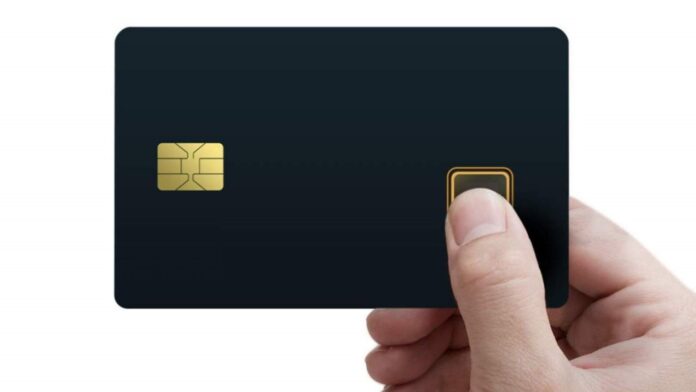 Samsung unveiled a new fingerprint security chip for payment cards. The S3B512C is the industry's first all-in-one fingerprint security chip that reads biometric information through a fingerprint sensor, stores and authenticates encrypted data with a tamper-proof SE, and analyzes data with a Secure Processor. The company said in a blog post; "The new security IC solution combines a fingerprint sensor, Secure Element and Secure Processor in one chip, with enhanced security features enabled by Samsung's proprietary fingerprint authentication algorithm and anti-spoofing technology."
The new fingerprint security chip can be extended to other authentication cards
Kenny Han, Samsung's VP of System LSI marketing said; "The S3B512C is primarily designed for payment cards but can also be used in cards that require highly secured authentications such as student or employee identification, membership or building access." Samsung has also used anti-spoofing technology in the fingerprint security chip that prevents fraudsters from tricking the security system with artificial fingerprints and other illegitimate methods.
Read more: Samsung's Own Website Leaks its New Flagship Galaxy Tablet
The idea of having fingerprint sensors into payment cards isn't new, but no company has done it all at once in a single solution. Samsung's new security chip is embedded in the card itself and it allows faster and safer interactions when making purchases. Samsung stated; "With the three key functions integrated into a single chip, the S3B512C can help card manufacturers reduce the number of chips required and optimize card design processes for biometric payment cards."
Samsung dives into Metaverse
Samsung Electronics will open the doors to Samsung 837X, an intriguing world that can be explored virtually. Samsung's new metaverse experience will function as an experiential playground for people to discover the amazing possibilities when technology and culture meet. As part of this next-level experience, guests will embark on a journey where technology fuses art, fashion, music, and sustainability. Fantasy will meet reality as users unlock the experiences with Samsung's technology.
Source: Samsung Newsroom