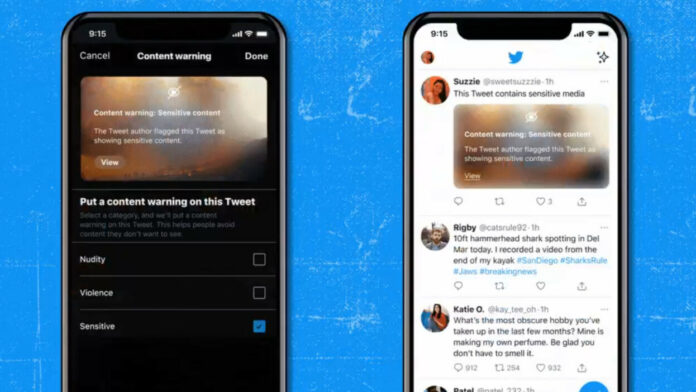 Twitter Rolls out Content Warning Feature for Individual tweet that will let users add warnings to tweets when posted with sensitive content. Twitter started testing that content warning feature last year that gives you a way to add warnings for nudity, violence, and other types of sensitive content to each individual post. Now, Twitter Support has announced that the feature is available to everyone using its Android and iOS apps, as well as its web interface.
The new CEO is making Twitter a better place
The new CEO, Parag Agrawal has already said that his top priority in the new role is to improve the company's execution and streamline how the micro-blogging platform operates. He is also overhauling the way the platform handles problematic and abusive tweets reported by its users.
The option to add one-time sensitive content warnings to photos and videos you Tweet is now available for everyone across Android, iOS, and web.

To add a content warning, tap the flag icon when editing the photo/video after you've attached it to your Tweet.

— Twitter Support (@TwitterSupport) February 25, 2022
The content warning feature is a part of the same overhauling chain to make Twitter a better and safe place for everyone. Once the user posts any tweet with a warning, the image or video will appear blurred out, with a content warning explaining why you have flagged it. Content warnings are framed as a way to let people avoid engaging with potentially upsetting or not-safe-for-work material, the verge reported.
Read more: Twitter Rolls out Soft Block Feature to Remove Annoying Followers
How to use the content warning feature:
Upload picture or video
Tap on edit
Hit the flag icon that is placed on the bottom
Choose from any three categories; Nudity, Violence, and Sensitive will be visible.
Users can tag multiple categories for an individual media. However, in the case of two images or videos in a single Tweet, Twitter places a single warning over both of them.
Source: The Verge