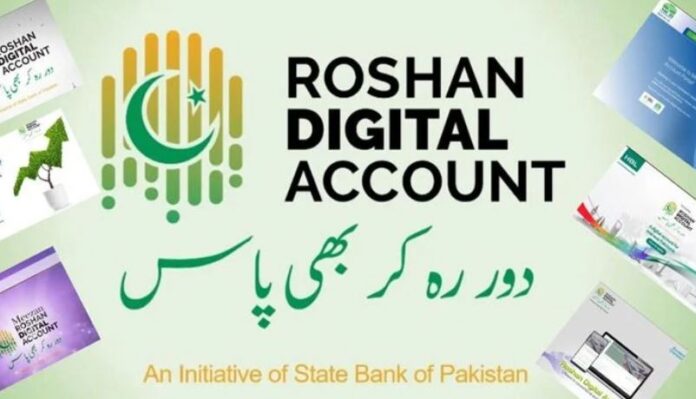 On Tuesday, Roshan Digital Account (RDA) recorded the highest ever daily figure, as reported by the State Bank of Pakistan (SBP). In a tweet, the central bank of Pakistan stated that Roshan Digital Account registered inflows of $57 million, which is the highest-ever daily inflows figure for a single day. 
Today marks yet another historic day in #RoshanDigitalAccount, with $57mn in deposit inflows, highest ever daily figure. With this significant increase, total deposits in RDA have crossed $4.5bn. We are humbled by the continuous trust and commitment of our #OverseasPakistanis. pic.twitter.com/TRQpN0Hvn5

— SBP (@StateBank_Pak) June 21, 2022
The Total Deposits in Roshan Digital Account Have Surpassed $4.5 Billion
The central bank said that with this significant upsurge, the total deposits in RDA have surpassed $4.5 billion. Roshan Digital Account inflows may see a seasonal boost ahead of Eid-ul-Adha as overseas Pakistanis living in non-Muslim countries prefer to offer their religious duty of sacrifice with or through their families back in Pakistan. Besides, various remittances from various countries see growth due to shopping expenses on the occurrence of Eid.
In addition to this, the daily inflows under Roshan Digital Account witnessed a lukewarm response in May with inflows standing at $189 million. The deposits under RDA increased to $4.356 billion in May from Rs. 4.167 billion which was reported in April. The central bank termed it another historic day in Roshan Digital Account and expressed gratitude to overseas Pakistanis for their continuous trust and commitment.
In a recent podcast, Acting Governor SBP, Dr. Murtaza Syed said that RDA inflows are intact. "Daily inflow is $8-10 million," he said, adding that it is a product of the State Bank, while more products are in the pipeline to attract overseas Pakistanis.
Contribution of Overseas Pakistanis to Economy is Bigger Than the Entire Exports of Pakistan 
The Roshan Digital Account was launched in September 2020 to bring in foreign exchange from overseas Pakistanis and supply them with higher returns than are available in the world markets. The contribution of overseas Pakistanis to the economy is much bigger than the entire exports of the country while they are protecting the country from default by remitting record remittances of over $30 billion.
Read more: Roshan Digital Account obtained more than $7m in a span of 24hrs