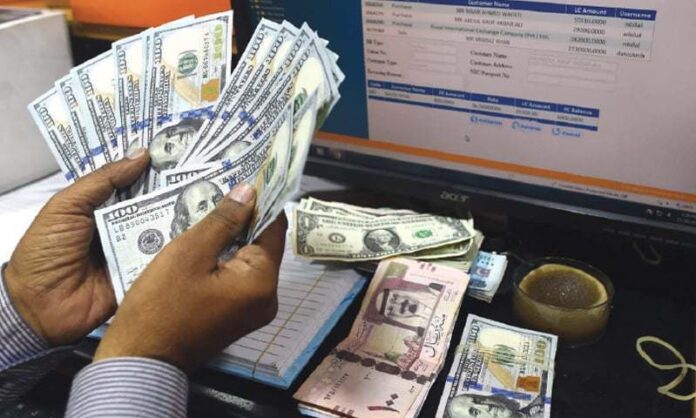 A decline in remittances was observed breaking the streak of continuous rise in remittances. According to the data released by the State Bank of Pakistan (SBP), Inflow of workers' remittances stood at $2.52 billion in July 2022, registering a decline of 8.6% on a month-on-month basis and 7.8% on a year-on-year basis.
At $2.5bn remittances remained strong in Jul. While they fell by 8.6% compared to Jun, this was due to considerably fewer working days because of Eid holidays. The daily average rate of remittances was 18% higher in Jul than in Jun.https://t.co/pj3qT9tNav https://t.co/7XBd4uNES4 pic.twitter.com/GWOlJA4eSc

— SBP (@StateBank_Pak) August 16, 2022
SBP Attributed Decline in Remittances to Eid Holidays
The State Bank of Pakistan (SBP) said on its official Twitter handle; "This (slowdown) was due to considerably fewer working days because of Eid holidays," the central bank further added that there were only 17 working days during July compared to 22 in June 2022 and 18 in July 2021. However, in July 2022, workers' remittances continued their record streak of above the $2 billion mark for 26 consecutive months.
According to the head of research at Arif Habib Limited, the remittances usually dropped in the month after Eid, owing to the Hajj and Umrah seasons in the Middle East where they kept their business centers closed including the money senders, hence, impacting the flow of remittances through official channels. He further added that the lesser number of working days has slowed down the flow of the remittances.
An analyst at Topline Securities said; "Growth in workers remittances is likely to post below average growth. We anticipate it to clock in at $32 billion in FY2023 versus $31 billion in FY2022 due to global economic slowdown and rise in global inflation."
Also read: SBP to launch NRLP (National Remittance Loyalty Program) to strengthen the inflow of remittances
Country-wise Decline
The data also revealed that the remittances from the United States of America (USA) decreased by 8.26% to $254.3 million in July compared to the same month of last year. However, the inflows improved by 3.46% to $411.7 million from the United Kingdom (UK). The inflows plunged by 16.7% to $456.2 million from the United Arab Emirates (UAE) while remittances slowed down by 12.01% to $456.2 million from Saudi Arabia. Furthermore, the inflows from EU countries decreased 2% to $294 million from $301 million in July 2021.