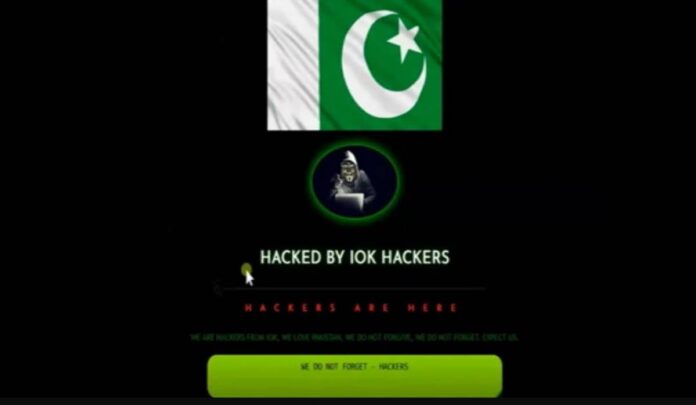 Hackers from Indian Occupied Kashmir(IoK) have claimed to hack the Indian Embassy's website in order to register their protest against the Indian government for their ruthless atrocities. The hackers named 'Kashmir Freedom Fighters hackers' displayed the Pakistani flag on Indian Embassy's website along with a tagline; "We are hackers from IoK, we love Pakistan, we do not forgive, we do not forget, expect us."
Indian Embassy's Website Hacked in Egypt
The hackers from occupied Kashmir have hacked the Indian Embassy's website in Egypt on their Independence Day which is celebrated on 15th Aug – a day after Pakistan's Independence Day. Kashmiris throughout the world observe 15th August as a black day owing to the atrocities committed by the Indian government where they killed thousands of innocent Kashmiris.
The hacking between the two countries has become a very common incident. The arch-rivals diss each other by displaying their respective flags on government-owned websites to send a patriotic message across the borders. Recently, Lahore High Court and the FBR website were hacked by Indian hackers, while Pakistani hackers took down the live stream of the Indian news channel. the Time8's transmission was disturbed during a breaking news segment when the screen was replaced with Pakistan's flag and hackers ran a hymn in the background saying praises for Prophet Muhammed(PBUH).
Read more: Pakistani Hackers Run Respect Holy Prophet Ticker on Indian news Channel Time8
India Revokes Kashmir's Special Status
Three years back, the Indian government revoked the special status of the Kashmir valley under Article 370, under which the Modi-led government sent thousands of additional troops to the disputed region, imposing a crippling curfew, disconnected telecommunications and internet, and arrested political leaders. This has led to enormous protests and rallies hence killing thousands of Kashmiris which has made matters extremely worst.