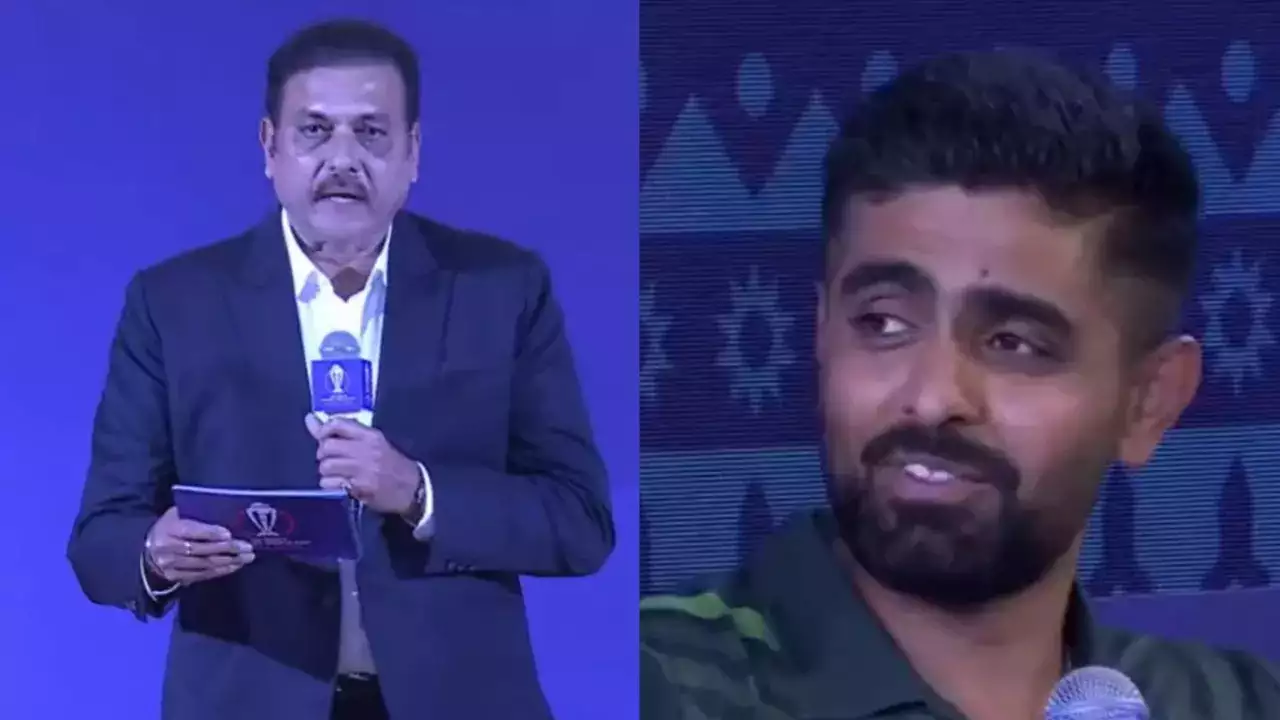 During Pakistan's historic visit to India for the ICC World Cup 2023, the streets of Hyderabad buzzed with Babar Azam fever. As the top-ranked Pakistani batter led his team into the tournament, a playful moment unfolded at the ICC Captains' Call. It involved a culinary query from former Indian head coach Ravi Shastri, who quizzed Babar Azam about his opinion on the iconic Hyderabadi Biryani, a dish that has become an instant hit among the visiting Pakistani cricket team during their nearly two-week stay in India.
Ravi Shastri asks "How is Biriyani".
Babar Azam said "Hyderabad Biryani has been so good!!!????#BabarAzam #icccricketworldcup#CWC23 #NaseemShah pic.twitter.com/blWyeJw1YM

— Ahmar. (@Ahmarch84921398) October 4, 2023
Hyderabadi Biryani Wins Hearts
In a light-hearted exchange during the ICC Captains' Call in Ahmedabad, Ravi Shastri posed a question about Hyderabadi biryani to Babar Azam. The Pakistani captain's response, "Sau baari baata chuke hain (have answered it 100 times)," quickly caught the attention of netizens on social media, adding an amusing twist to the event. The flavorful Hyderabadi Biryani has become a delightful part of the Pakistani team's culinary experience during their stay in India for the World Cup.
Babar Azam's Biryani Rating
In a video shared by the ICC on Instagram, Babar Azam expressed his opinion on Hyderabadi biryani, acknowledging it as a specialty. He rated it an impressive 8 out of 10 but mentioned that it carries a slight spiciness. This candid interaction allowed fans to glimpse the personal side of the Pakistani captain, who was visiting India for the first time in his career. Babar's response reflects the warm reception the Pakistani players received in India, surprising them with the hospitality and making them feel at home. As the World Cup kicked off, Babar Azam emphasized the golden opportunity for his team to give their best and enjoy the tournament in a welcoming environment.
View this post on Instagram
Also read: Babar Azam Bags ICC Player of the Month Award