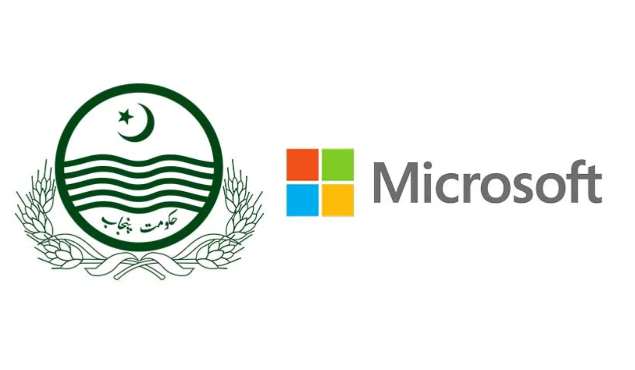 In the recent news, Quaid-e-Azam Academy for Education Development (QAED), the ISO-certified premier teaching training institute of Punjab, has collaborated with Microsoft Pakistan to launch the Industry Certification Program. This collaboration is under the wing of the School Education Department of Punjab government to embark on its digital transformation journey. 
10,000 Microsoft Certifications Are Allocated for the Teachers of QAED
Through this partnership, the institute will develop computer skills for educators through industry-recognized certifications of Microsoft. This initiative by Punjab government intends to improve educators' professional advancement to connect classroom teaching with in-demand skills. The Industry Certification Program is supported by Honorable Education Minister Mr. Murad Raas who recently declared 10,000 Microsoft Certifications for teachers of QAED in Phase 1.
Industry Certification Program Will Provide Industry-Leading Assessments of Skills
Furthermore, an official statement issued by QAED regarding Industry Certification Program stated, "The Microsoft Certifications Program called Imagine Academy will provide industry-leading assessments of skills and knowledge through the new project-based testing, giving educators real-world exercises to appraise their understanding of Microsoft tools and technology".
Moreover, these certifications will equip educators with the curricula and validation they require to succeed in a technology-driven market, the statement stated, continuing that QAED already has 400,000 teachers boarded on Microsoft Office 360 through which today Microsoft Teams has become the official communication and coaching platform for the implementation of Single National Curriculum & Other Teacher's training across the Punjab province.
This Collaboration is Another Step Towards the PM's vision of Digital Pakistan
While sharing his remarks concerning the Industry Certification Program of Microsoft, Punjab Education Minister, Murad Raas said, "This partnership between Microsoft and Government of Punjab is another step towards the PM's vision of Digital Pakistan. The government is committed to supporting these collaborations helping to bring the digital revolution in our society".
He further added that their prime focus is to improve the ability and capacity of the teacher's to best employ available digital technology to adopt advanced techniques for learning objectives and as a first step Punjab government will train 10,000 educators in the first Phase which will be upscaled to all public sector teachers under School Education Department.
In addition to the launch of Industry Certification Program, Mr. Jibran Jamshad, the Country Education Lead at Microsoft stated that gaining skills in the most advanced technologies supports educators to become better contributors, communicators, analytical thinkers, innovators, problem solvers, and residents of the global economy. Microsoft considers that technology skills are vital to the success of both people and countries.
Read more: Punjab Plans on Using Artificial Rain to Reduce Smog
Source: TechJuice