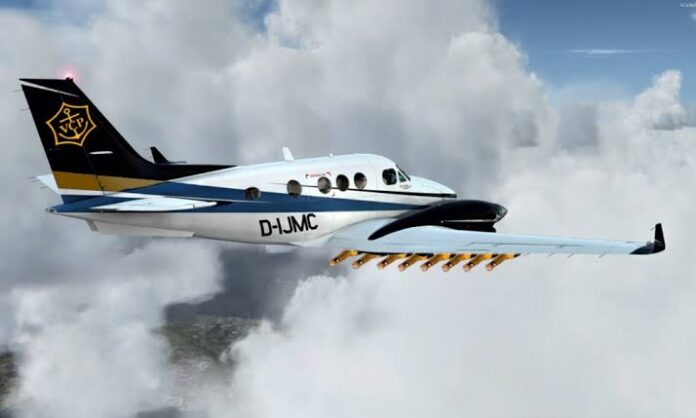 For the first time in the history of Pakistan, artificial rain is said to be carried out to counter heavy smog settling in Punjab. A team of Punjab University's (PU) Centre for Integrated Mountain Research led by the centre's director,  Professor Munawar Sabir is set to begin the trial of artificial rain in the Khanspur mountainous area. Munawar Sabir said; "The main reason for choosing the site of Khanspur for the test is that it is a mountainous area where clouds are frequently present in the surroundings. The level of humidity in the air is also high."
Read more: LUMS Students build an app Lahori Khoji; that provides guided tours of Lahore's Walled City
Artificial rain to counter the top environmental problem
Lahore is ranked as the most polluted city in the world and is currently battling one of the top environmental problems. Experts claim that breathing in Lahore's air is like breathing in poison and if the exposure to this poisonous air is prolonged, it would cause serious health problems to the people of Lahore. For many years, different departments in the country have been discussing measures to curb the smog but a comprehensive solution has not yet been presented. According to Professor Sabir, around 50 countries had already used artificial rain to overcome smog.
A meeting was arranged between the DG environment and all the provincial DCs and ACs in Lahore to discuss effective measures to deal with this smog situation in Lahore. The officials have decided to use the concept of artificial rain to decrease the smog level in Lahore. Talking to Express Tribune, Professor Sabir revealed; "We are in contact with the meteorological department and checking the situation of natural rain. The experiment would be carried out on a day when there were 30 to 40 per cent chances of clouds with a humidity level of around 70%."
Delhi's smog is effecting Lahore
Minister of State for Climate Change Zartaj Gul said that the impact of air pollution in Delhi would likely affect the air quality of Lahore as the ambience has no borders and impacts, everyone, equally. She said that Pakistan has no share in global warming but it is still the fifth most vulnerable due to Climate Change. She slammed the Indian PM for announcing its pledge of cutting GHG emissions by 2070, which is a truly unrealistic venture.
Source: Express Tribune