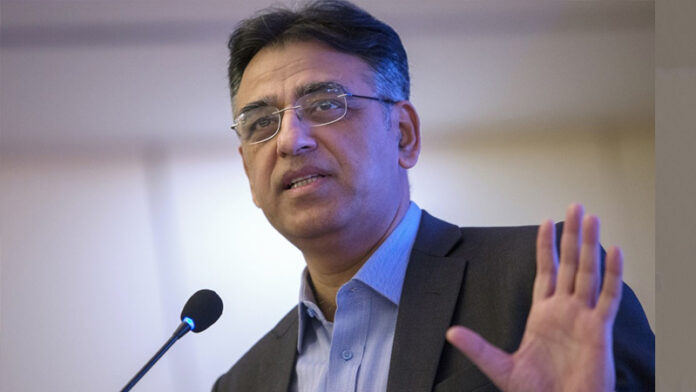 Recently, Asad Umar, the Federal Minister for Planning, Development, Reforms, and Special Initiatives stated that the KP government trained nearly 100,000 youth in the IT sector which would further improve the IT industry in Pakistan.
Asad Umar Attended the Two-Day Digital Youth Summit
He announced this while speaking to the media during his visit to the concluding session of the two-day Digital Youth Summit on Sunday. The Federal Minister was accompanied by KP Minister for Science and Information Technology Atif Khan, Federal Minister. Moreover, Asad Umar said that in the last two years the export in the IT sector has witnessed three times increase due to investor-friendly schemes launched by the government.
Pakistan is the 5th Largest Community in the World with Individual Youth 
"Pakistan is the 5th largest community in the world in the individual youth community, which is a clear indication of the progress of Pakistan in the IT sector," Asad Umar said. The confidence of foreign investors has been further cemented and billions of dollars of financing are coming to Pakistan in the IT sector, he said while replying to a question. 
Read more: Arif Alvi urges to bring IT Sector at par with Global Standards
Nearly 2.3 Million Jobs were Created in the IT Sector in 2018
He further continued that around 2.3 million jobs were created in 2018. "There are a lot of development opportunities in agriculture in Pakistan and the government has given due attention to it that is why the crops of wheat, rice, sugarcane have seen record harvest," Asad Umar declared.
He also informed that the government was centering on sectors that have opportunities for improvement like agriculture, IT, and tourism. He said the record harvest of wheat, rice, and sugarcane suggests that the government is working on a relevant line in the agriculture sector in the rural regions and farmers were receiving benefit from such development.
Source: TechJuice