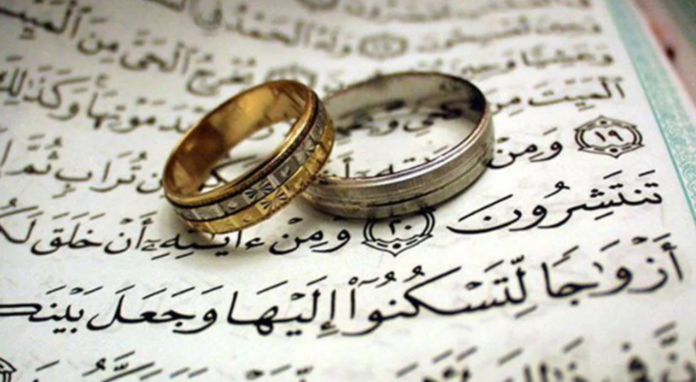 The government of Punjab has chosen to digitize the nikkah registration system in the region to eradicate false marriage certificates and control registration based on pretended witnesses, as announced by a spokesperson on Tuesday.
Following the latest digitized registration system, marriage registers over the province will be phased out and a tablet will be introduced instead which will be associated with the National Database and Registration Authority (NADRA). All marriage recorders and recorded imams will be guided to use the tabs.
Read more: Govt of Punjab launches 'e-Earn' program, Pakistan's largest co-working network
Furthermore, after each marriage registrar will be assigned a separate account for the collection of charges. If a user has not transferred the fee for marriage, then a second marriage cannot take place.
Read more: Punjab initiates Digital Mapping of All Urban centers, along with Lahore
In addition, the marriage charges will be charged to the applicable account of the provincial government administration from the marriage registrar's SIM. The ID papers and thumbprints of the signatories will also be scanned. If ID card scanning and thumbprints resemble, only then will the witness' testimony be admissible.
Moreover, the authorized registrar will also click a picture of the groom at the time of nikkah and present it to Nadra. If the groom is a runaway or drafted in an unlawful case, he will be captured instantly as the tab will present the picture associated with Nadra's database.
Read more: Punjab CM Usman Buzdar inaugurates 'Khidmat Apki Dehleez Per' app
Source: Express Tribune