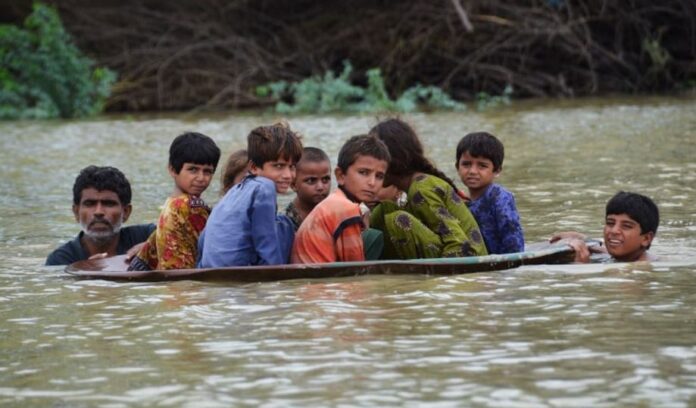 After the recent launch of the KP government's flood reporting app, the Punjab government followed up with its own effort to aid flood victims around the nation and raise flood relief donations. The Punjab government has just launched a website for flood relief donations that lets you send cash from all over the world.
The New Website of the Punjab Government Will Easily Raise Flood Relief Donations 
The Punjab government's flood relief donations website is very simple to use. Users just have to add their name, email, and the amount of money they would like to donate to get started. If you are donating from outside of Pakistan, your flood relief donations are calculated in USD and PKR if you are from Pakistan. From here on, you have to add your credit card/debit card info to wrap up your donation.
The Punjab government is also raising flood relief donations through a telethon along with the launch of the new website. In addition to this, on Monday, the Khyber Pakhtunkhwa (KP) government launched the 'Flood Reporting App' in order to provide quick relief to people affected by devastating floods. The mobile application, Flood Reporting App was launched on special instructions of Khyber Pakhtunkhwa (KP) Minister for Science and Information Technology Atif Khan.
Read more: KP Government Rolls Out 'Flood Reporting App' to Provide Relief to Victims
Former Prime Minister Imran Khan Collected More Than Rs.5 Billion for Flood Victims
Furthermore, in times of devastating crisis, Chairman of PTI and former PM of Pakistan, Imran Khan, collected more than Rs. 5 billion rupees for the flood affectees by holding an international fundraising telethon. Khan was joined by several celebrities including; Chief Minister of Punjab Pervaiz Elahi, Khyber Pakhtunkhwa Mahmood Khan, and the former premier's ex-assistant on social protection Sania Nishtar was also featured in the international fundraising telethon for flood relief donations.