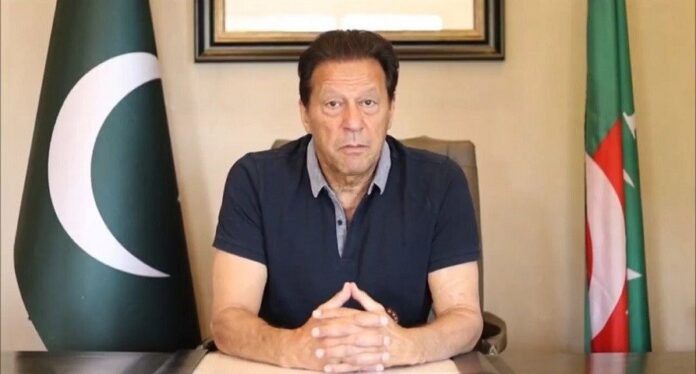 Pakistan Tehreek-i-Insaf (PTI) has been at the forefront of leveraging digital media to build its brand and promote its leader, Imran Khan. With a strong presence on various social media platforms, the party has now taken a step further by announcing Imran Khan's official entry into TikTok, the popular short-form video app. The news has sparked interest and curiosity among followers and the public alike, as PTI continues to embrace new avenues for engaging with its audience.
Chairman Imran Khan is joining TikTok today to connect with the Youth of Pakistan who has impressed him with their political acumen and presentation skills. Link to TikTok profile: https://t.co/5S7wpXkvsK#ComingSoonOnTikTok pic.twitter.com/If7aOpRGP7

— PTI (@PTIofficial) July 17, 2023
PTI's Social Media Dominance and Imran Khan TikTok Debut
PTI has been a pioneer in utilizing social media for political campaigns and communication. The party's social media wing, comprising thousands of volunteers, has played a crucial role in building a digital presence that complements its political activities. By effectively using platforms like Twitter and Facebook, PTI has engaged its followers and kept them updated with the latest political developments in Pakistan.
With the announcement of Imran Khan's official TikTok account, PTI is taking its social media strategy to new heights; it also indicates a continued effort to appeal to a younger demographic and engage with them on a platform known for its creative and entertaining content.
The Power of Online Persona for Political Parties
In recent times, the significance of maintaining an online persona has become evident for politicians and political parties worldwide. PTI's initial moniker as a "social media party" was met with mockery, but it sustained presence and success on these platforms have proven its effectiveness. Recognizing the importance of reaching voters where they spend much of their time, other political parties in Pakistan have also embraced social media to propagate their narrative and engage with the public.
With its immense popularity and massive user base, TikTok presents a unique opportunity for politicians to connect with a wide audience. By joining TikTok, Imran Khan is tapping into this platform's potential to humanize political figures, showcase behind-the-scenes moments, and reach out to citizens in a more relatable manner.
Also read: Bilawal Bhutto Gets Trolled By Twitter As He Joins TikTok