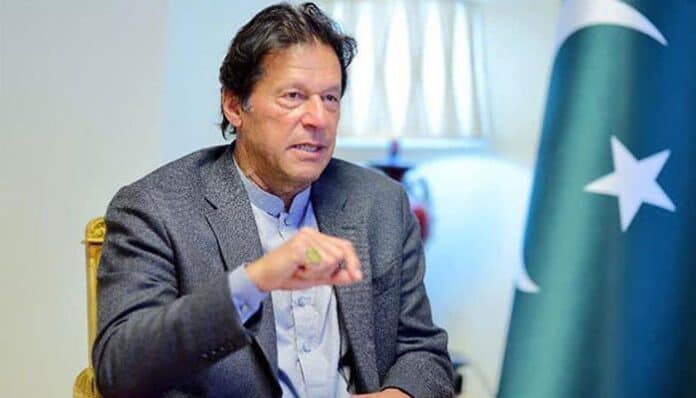 Prime Minister Imran Khan on Friday announced that the provision of 3G and 4G internet services in Gilgit Baltistan were necessary for employing the true potential of youth and developing tourism in the region.
Furthermore, this advancement will help the young generation in receiving online education and using their capabilities through information technology besides profiting from the potential of tourism, he added. PM Imran had chaired a meeting hosted for discussing further improvement related to the connectivity in Gilgit Baltistan.
The meeting was graced by the Minister for Kashmir Affairs and Gilgit Baltistan Ali Ameen Gandapur, Minister for Information Technology Amin-ul-Haq, Chief Minister Gilgit Baltistan Muhammad Khalid Khursheed, and senior officers.
The meeting deliberated on various projects and other associated matters for bringing about more improvement in communication links and internet facilities in Northern Areas. The PM further informed that the existing government was committed to the advancement of Gilgit Baltistan and has already approved a historic development package for the area, which will enclose a new era of development in the area.
Read more: Gilgit Baltistan generates an impressive revenue of Rs. 5.5 Billion through SCO's Telecom services
Along with it, other projects which were also considered and approved were the establishment of an expo center in Gilgit, a sanitation and sewerage system, bulk oil depot in Skardu, and LPG Air Mix Plant at Skardu, Hunza, and Chilas.
The PM further elaborated that as compared to the former, the existing government was giving special consideration to advancing connectivity in Gilgit Baltistan, as the government's dedication can be apparent from the 250% gain in the allocation of funds for communication links in the area.
PM Imran Khan also instructed the Ministry of Information Technology, Special Communications Organization (SCO), and Pakistan Telecommunications Authority (PTA) to continue to strive for enhanced connectivity in Gilgit. He further mentioned that a consultant has been appointed and will present a report at the earliest.
In addition to it, some important projects of communication were also discussed, which includes the Astore Valley Road from Thalichi to Shounter, Astore, Shagartuang – Gurikot Road (Baltistan / Diamer Divisions), Inter-regional Connectivity Construction of 38 Km Shara-e- Nager, Construction of 60 Km Valley roads in Darail & Tangir, Diamer Construction of Shiger Paiju Road.
Source: Express Tribune