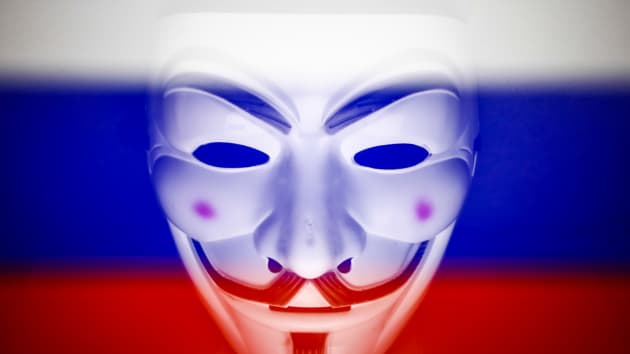 A few weeks back, a popular hacktivist group, Anonymous declared that the shadowy activist group was waging a cyberwar against Russia. Since then, the account of the popular hacktivist group— which has more than 7.9 million followers, with some 500,000 gained since Russia's invasion of Ukraine — has claimed responsibility for disabling prominent Russian government websites and leaking data from entities such as Roskomnadzor, the federal agency responsible for censoring Russian media.
Popular Hacktivist Group 'Anonymous' Has Penetrated Some High-Value Targets
Furthermore, Jeremiah Fowler, a co-founder of the cybersecurity company Security Discovery, who worked with researchers at the web company Website Planet to attempt to verify the group's claims about hacking the Russian government websites. "The popular hacktivist group, Anonymous has proven to be a very capable group that has penetrated some high-value targets, records, and databases in the Russian Federation," he wrote in a report summarizing the conclusions.  
Putin and Shoigu plan to cut down and sell Ukrainian forests. This is stated in a letter from Russian Defense Minister Shoigu "On the possibility of felling on defense lands," which is addressed personally to Putin pic.twitter.com/b2SiuaLyF3

— Anonymous (@YourAnonNews) March 15, 2022
Out of the 100 Russian databases that were investigated, 92 had been compromised, said Fowler. They belonged to traders, Russian internet providers, and intergovernmental websites, including the Commonwealth of Independent States, or CIS, an organization made up of Russia and other former Soviet nations that was created in 1991 following the fall of the Soviet Union.
Multiple CIS files were erased, hundreds of folders were renamed to "putin_stop_this_war" and email addresses and administrative credentials were disclosed, said Fowler, who likened it to 2020′s malicious "MeowBot" attacks, which "had no purpose except for a malicious script that wiped out data and renamed all the files." Other databases comprised security information, internal passwords, and a "very large number" of secret keys, which unlock encrypted data, said Fowler.
Russian sites under attack [Tango Down]
Moscow
FSB
Analytical Center for the Government of the Russian Federation
Ministry of Sport of the Russian Federation#Anonymous #OpRussia pic.twitter.com/OLOMSNBvWr

— Anonymous (@YourAnonNews) March 15, 2022
Other Hacking Groups Are Also Working Against Russia 
As to whether the Russian government websites were actually hacked by the popular hacktivist group, Anonymous, Fowler said he followed Anonymous' claims "and the timeline matches perfect," he said. The Twitter account, named @YourAnonNews, has also claimed to have hacked into Russian state TV stations. "I would mark that as true if I were a fact-checker," said Fowler. The said account has also claimed to have disrupted websites of major Russian associations and media agencies, such as the energy company Gazprom and state-sponsored news agency RT.
Read more: Ukrainian Government Reportedly Hit by a Massive Cyber Attack as Tensions with Russia Escalate
Source: CNBC