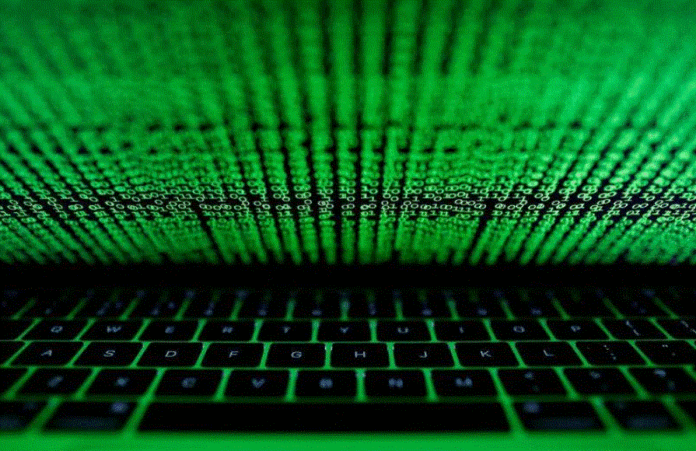 On Thursday, the Ukrainian government was hit by a massive cyber attack with a warning to "be afraid and expect the worst", leaving some websites inaccessible on Friday morning and prompting Kyiv to launch an investigation.
Ukrainian Government Experiences a Massive Cyber Attack
The massive cyber attack, which struck the Ukrainian government, the cabinet of ministers, and the security and defense council among others, comes as Kyiv and its partners have declared the alarm about a potential new Russian military offensive against Ukraine.
"It's too early to draw conclusions, but there is a long record of Russian (cyber) assaults against Ukraine in the past," stated the Ukrainian government spokesman. The Russian foreign ministry did not instantly respond to a request for comment. Russia has previously rejected being behind cyber attacks on Ukraine.
"Ukrainian! All your personal data was uploaded to the public network. All data on the computer is destroyed, it is impossible to restore it," said a statement visible on the government websites struck with the massive cyber attack, composed in Ukrainian, Russian and Polish. "All information about you has become public, be afraid and expect the worst. This is for your past, present and future."
Read more: Hackers Get Access to the Personal Information of Job Candidates in the Recent Cyberattack on Panasonic
Furthermore, after a flurry of inconclusive discussions this week over protection in Europe, the United States cautioned on Thursday that the danger of a Russian military invasion of Ukraine was high. Remarking on the massive cyber attack, a top Ukrainian security official stated: "All subjects of cyber security were aware of such possible provocations by the Russian Federation. Therefore, the response to these incidents is carried out as usual."
The Affected Government Websites Have Been Restored
In addition to this, the Ukrainian government later informed that it had restored most of the affected sites and that no confidential data had been stolen. Numerous other government websites have been suspended to prevent the attack from spreading, it said. Relations between Ukraine and Russia tumbled after Moscow annexed Crimea in 2014 and the outbreak of war between Kyiv's forces and Russian-backed separatists in eastern Ukraine that same year.
Source: The Verge