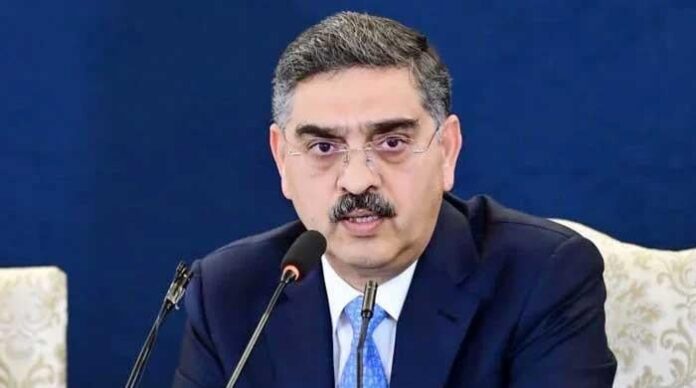 Caretaker Prime Minister Anwaar-ul-Haq Kakar has given the green light to the Ministry of Information and Technology (IT) and Telecommunications' visionary plan that promises to reshape Pakistan's IT sector. PM Kakar has approved an all-around policy to welcome global tech giants PayPal and Starlink to Pakistan, marking a positive development toward harnessing the nation's untapped IT potential.
The Prime Minister has approved and appreciated our plan for the Ministry of IT and Telecom:

1. Enhance IT exports by institutionalising dollar retention accounts, IT corporate debit cards to enable easy flow of money in and out of retention accounts, streamlining tax issues and… pic.twitter.com/QAQPT4ObZ8

— Umar Saif (@umarsaif) September 6, 2023
Unlocking Pakistan's Digital Potential
During a meeting with Caretaker Minister for IT and Telecom, Dr. Umar Saif, Prime Minister Kakar lauded the ministry's commitment to realizing the full potential of Pakistan's IT sector. He also issued directives to various government bodies, including the Ministry of Finance, State Bank of Pakistan, Ministry of Trade and Commerce, Federal Bureau of Revenue (FBR), and the Ministry of Energy, to collaborate closely with the IT Ministry on this initiative.
Dr. Saif highlighted key aspects of the new IT policy, emphasizing its focus on enhancing digital exports through initiatives such as dollar retention accounts and IT corporate debit cards. The government aims to secure venture capital to raise investments of up to $1 billion, primarily targeting startups. Dr. Saif believes that by addressing existing obstacles, Pakistan's digital exports have the potential to soar to $10 billion.
PM Kakar Aims to Promote Digital Economy
One of the most exciting aspects of the new policy is the intention to bring renowned international online payment platforms, PayPal and Stripe, to Pakistan. This move will facilitate seamless global transactions for Pakistani businesses and individuals, further integrating the country into the global digital economy.
The policy also envisions establishing co-working spaces for 500,000 freelancers, potentially adding an extra $3 billion annually to Pakistan's IT exports. Additionally, the Ministry of IT plans to introduce training programs in line with international standards for the youth, aiming to train 200,000 professionals and boost IT exports to $5 billion.
To ensure efficient utilization of available spectrum, extensive reforms are on the horizon, including active spectrum sharing, forward-looking taxation policies, and industry incentives to prepare for the impending 5G auction within 10 months. Dr. Saif also emphasized the ministry's intent to incentivize local cell phone manufacturing and smartphone exports, recognizing Pakistan as the seventh-largest market for cell phones globally.
Also read: Caretaker Government Takes Petrol Rates Past Rs300 Mark