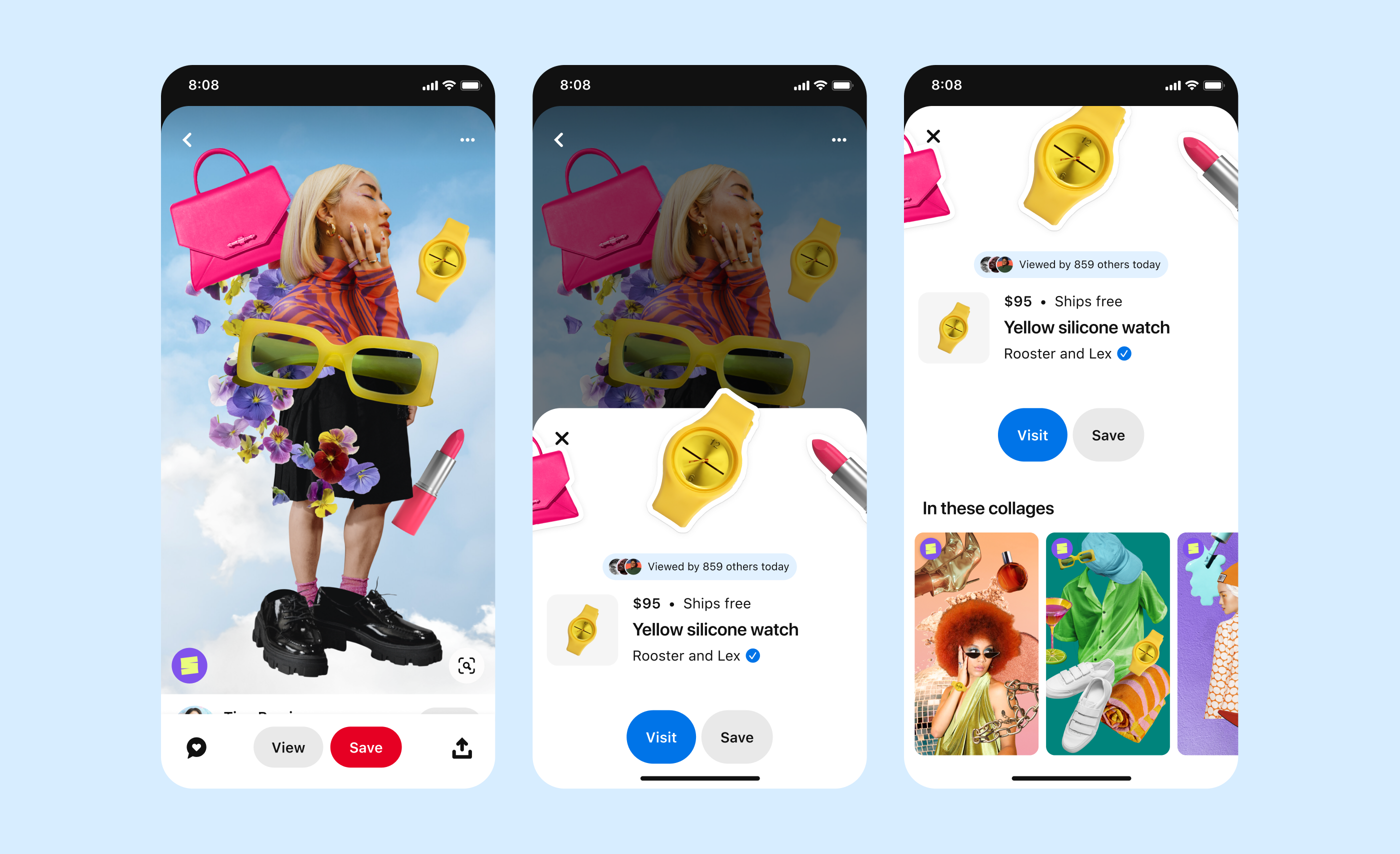 Pinterest has announced a new update to its Shuffles app by integrating a shopping feature that will help retailers maximize their opportunities in the app. "Gen-Z is curating fresh, relevant content alongside their peers, which is quickly making for a marketplace of trendy, shoppable ideas. The high density nature of Shuffles, which can include layers of product cutouts from multiple Pins, allows consumers to dig deeper and also connect to other Shuffles that include the same Pins. As we look ahead to how consumer behavior is evolving, we're testing ways of integrating Shuffles collage content into Pinterest, starting with shopping," the company said in a blog post.
Shuffles App to Feature All Shopping Capabilities
With the new integration, the Shuffles app will now feature all the shopping capabilities as regular pins. The shoppers will be able to tap individual cutouts used in collages, see the brand, price, and other products along with similar products to shop. "Unlike typical product exploration, Shuffles bring an interactivity that makes the experience inspirational and fun," said Pinterest.
Pinterest is also looking to make its 'Premiere Spotlight' ads available to more businesses. By taking the top position on Pinterest's search page the brands will have more opportunities to be front of mind as users go to search in the app. The company said that the feature is designed to give advertisers a new way to reach users on Pinterest.
Also read: Pinterest's New Collage-Maker Shuffles Goes Viral on TikTok and App Store